We were in Prescott Valley nearly a month ago for a trunk show and workshop.  We had to leave in a hurry late Tuesday afternoon (Feb. 22nd) to beat the snow storm that was coming in. We did hit snow going over Tehachapi Pass but the CHP was guiding cars over the pass and we got through without a problem.  And now, we are having temperatures in the mid- to high 70's.  Crazy.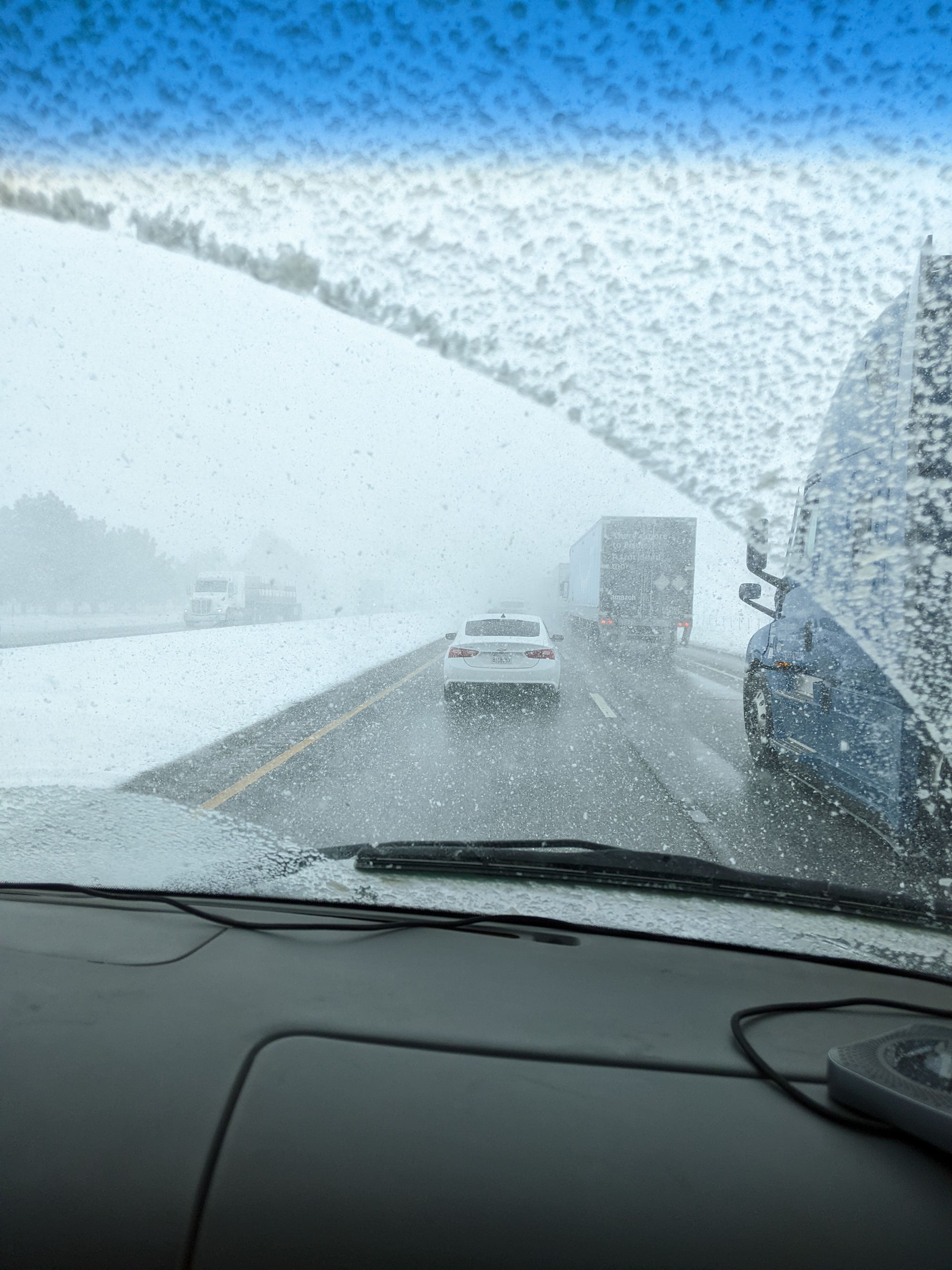 The quilt at the top is a Log Cabin that uses one Jelly Roll.  On the website, it shows the same quilt without the border fabrics.  The title of the quilt pattern is Gemstone Pop Log Cabin.  This version uses the Kaffe Fassett Parakeet Jelly Roll and a coordinating border fabric.  This is about the fifth one of these I have made, using various different Jelly Rolls and its always so much fun.  On some, I put the fabrics in a specific order (like the Baby Jelly Roll Quilt) or made the colors fade from one into the other (like the Gemstone Quilt).  In this one, everything is random.  Its fun to see what others come up with and it makes a perfect crib size quilt.  So, if you have a Jelly Roll laying around and don't know what to do with it, here is a great idea for you.  We had a great workshop in Prescott Valley.  We had 30 sewers and they all did a fabulous job.  They made my job easy.  
Almost everyone in the class managed to get at least one of each of the 3 blocks completed.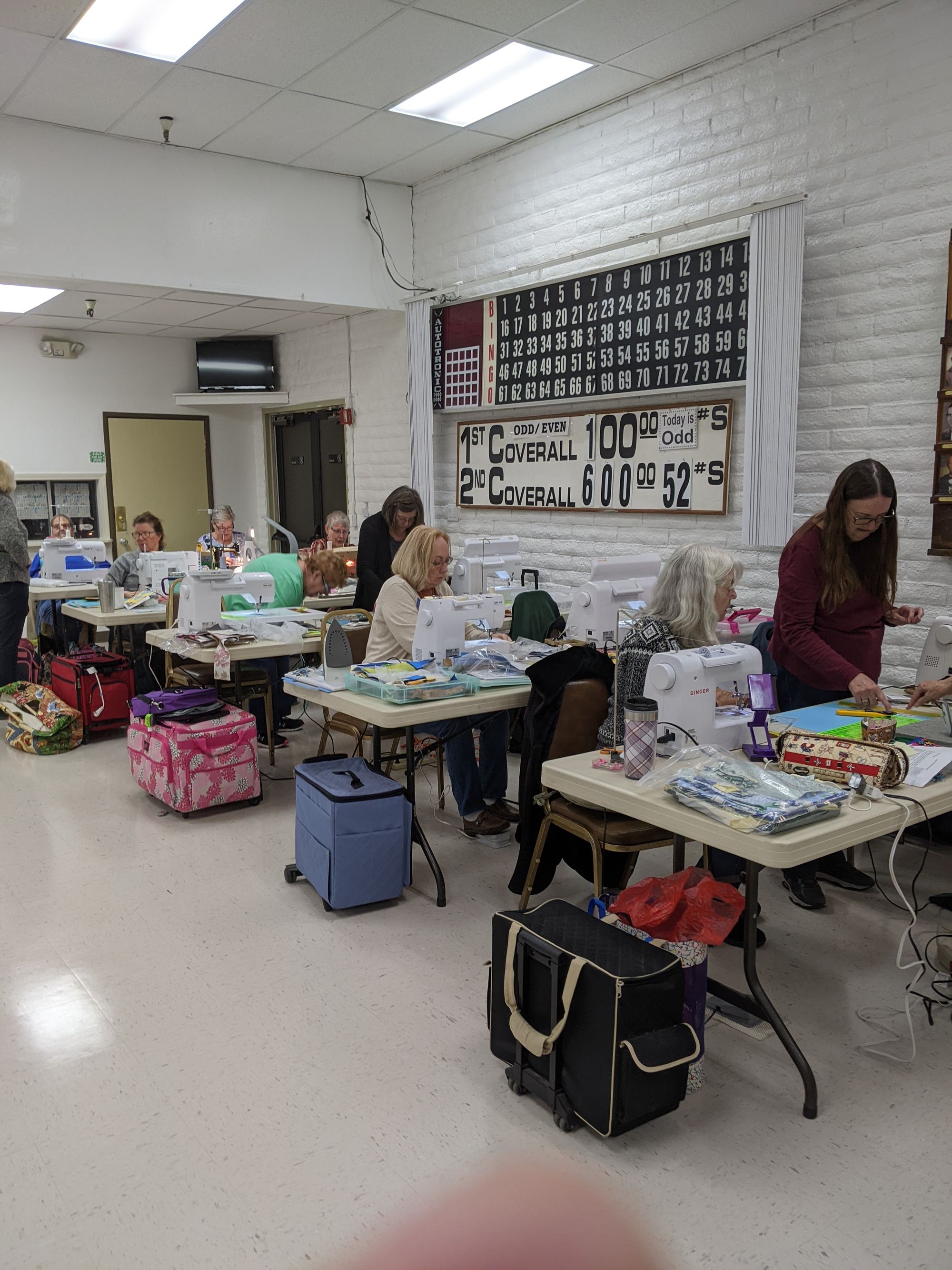 When I teach a workshop, I am always blown away by the array of beautiful fabric combinations that the quilters come up with.  Some just grab from their stash, some use fabrics they have had but weren't sure what to do with it and some buy for this project specifically.  Whichever is the case, I loved every one of them.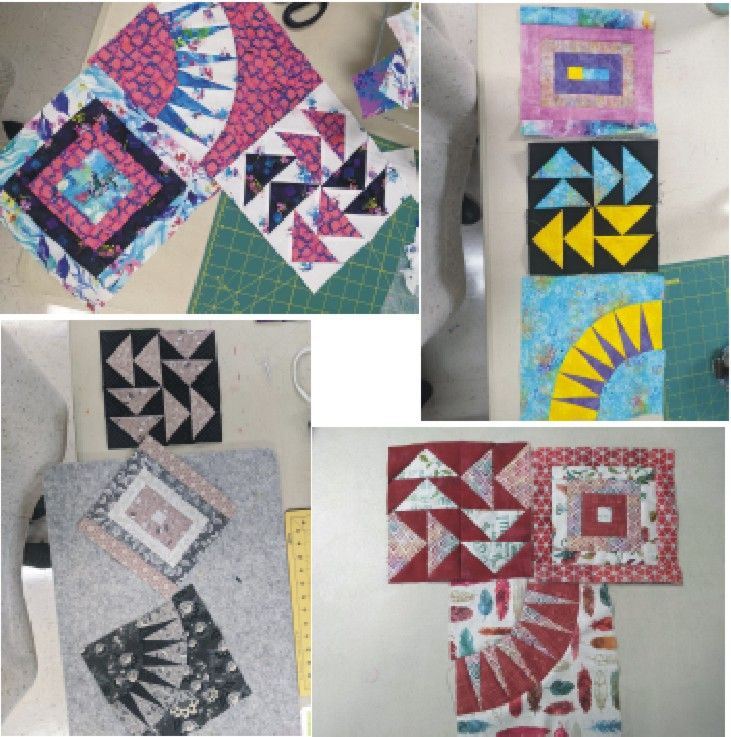 I just received a few pictures from the class in Prescott Valley...
Obviously, I am a bit behind on my blogging.  I had a little computer trouble and didn't want to get myself too worked up about it.  Its fixed now so onward we go!
I taught a workshop in Campbell, California this past Saturday.  It was another great class and everyone did really well there too.  This class also made the Dutch Beauty Sampler.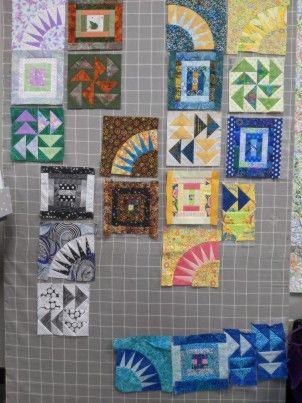 We are leaving tomorrow for a Rusty Barn (Quilt, Craft Sew Festival) at CalExpo in Sacramento. We will have a little family time tomorrow night as we are meeting Bob's cousin and wife for dinner.  Its become an annual event for us for the last seven years so thats another reason for happily having the show back at CalExpo.  For those that live in the area or are not too far away, I hope we get to see you at this show.  Stop by and take a look at some of our new designs and fabric kits and say hello.
We get to come home for a week and then we are headed to Portland for the Quilt, Craft Sew Festival up there.  That show runs April 7-9th.  I hope our friends in that area will come by and see us as well.
As always, any orders that come into the shop will be shipped when we return.  In this case, anything that comes in now until and through next Sunday, March 27th, will ship on Monday, the 28th.
I'm hoping to find a little time to work in the garden.  I have young plants to get put into the ground in the vegetable garden and a lot of flowers to transplant.  I'll take pictures soon and post them.
As with most people, I have been upset with the situation in Ukraine.  Other than donating to the proper organizations, I just felt like putting my emotions into a quilt.  Like so many of you, quilting is my art form, a way for me to show my emotions.  I am hoping to get a bit of it put together over the next week or so and will share with you when I can.  If there is any interest, I will share the pattern and perhaps do something for charitable causes at the same time.
Until then, I hope you are having a wonderful time creating and quilting.  I always love when you share so I can share.  I hope you all are staying safe and staying healthy.  Happy Quilting!