When making quilts using EZ Piecing leave-in foundations, it's easy to just follow the directions and end up with perfectly assembled pieces. But in spite of the large library of patterns, not every possible piece is made into an EZ Piecing leave-in foundation (yet!)
For those of us that get annoyed with the ripping of paper out of paper pieced quilts, there's the opportunity to make leave-in foundations by using blank foundation fabric and some tools you've probably already got at home. It would also help if you've pieced using EZ Piecing leave-in foundations with a pattern that has directions before to truly be comfortable with the leave-in foundation process, and it really would help to have an add-a-quarter ruler.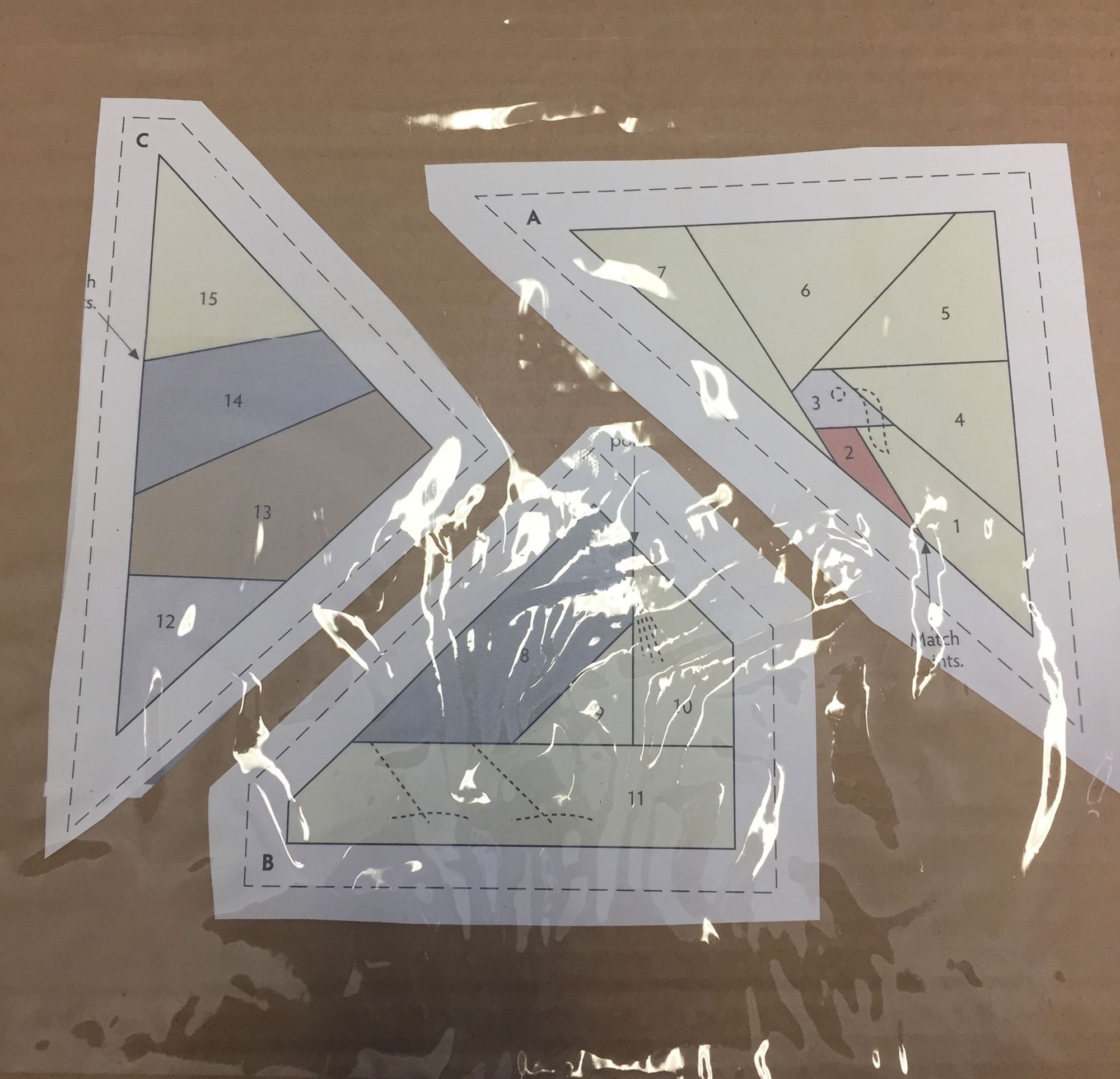 1. Set the master pattern with clear plastic over to protect the original.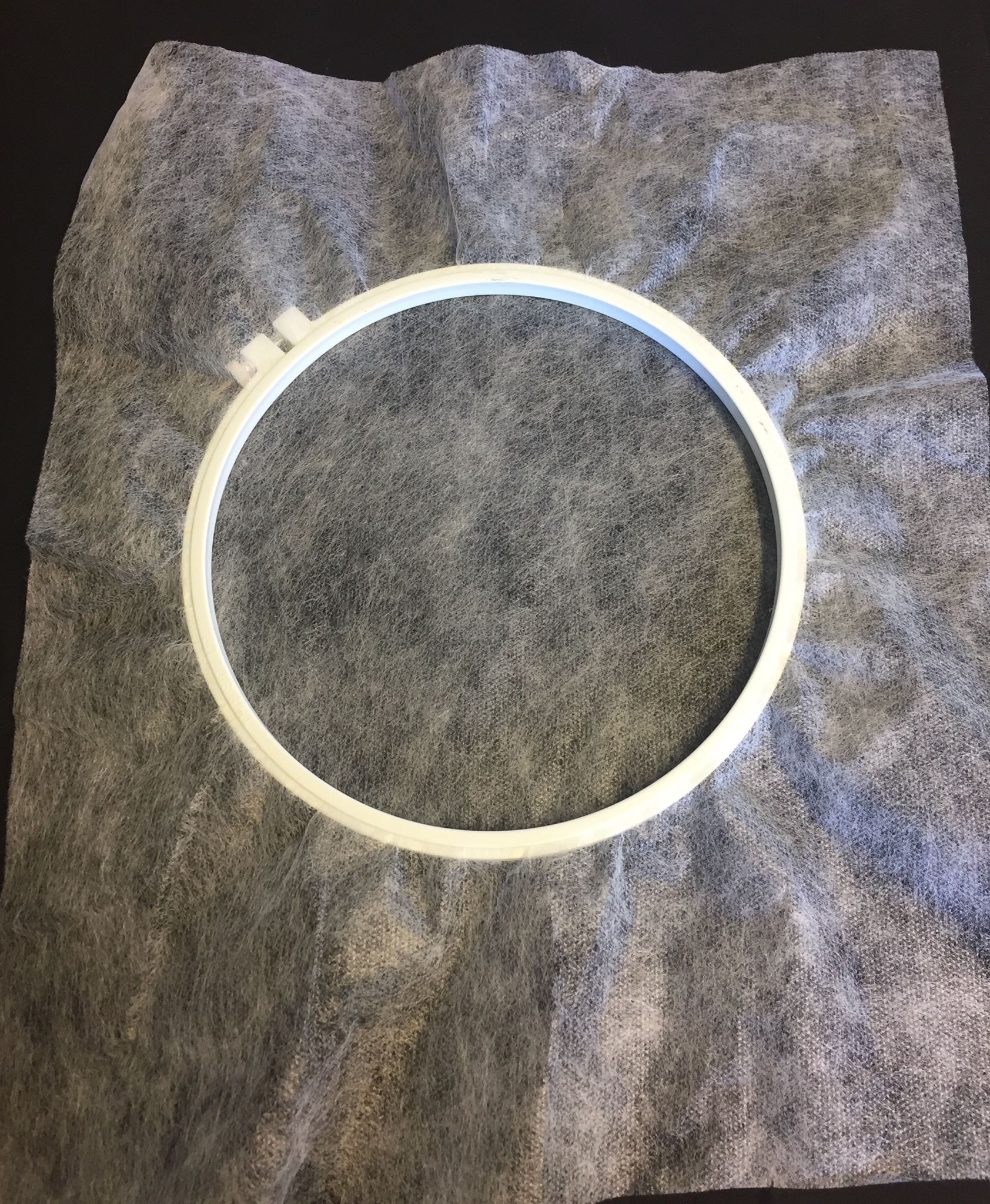 2. Set the blank foundation fabric in an embroidery hoop to hold it taut.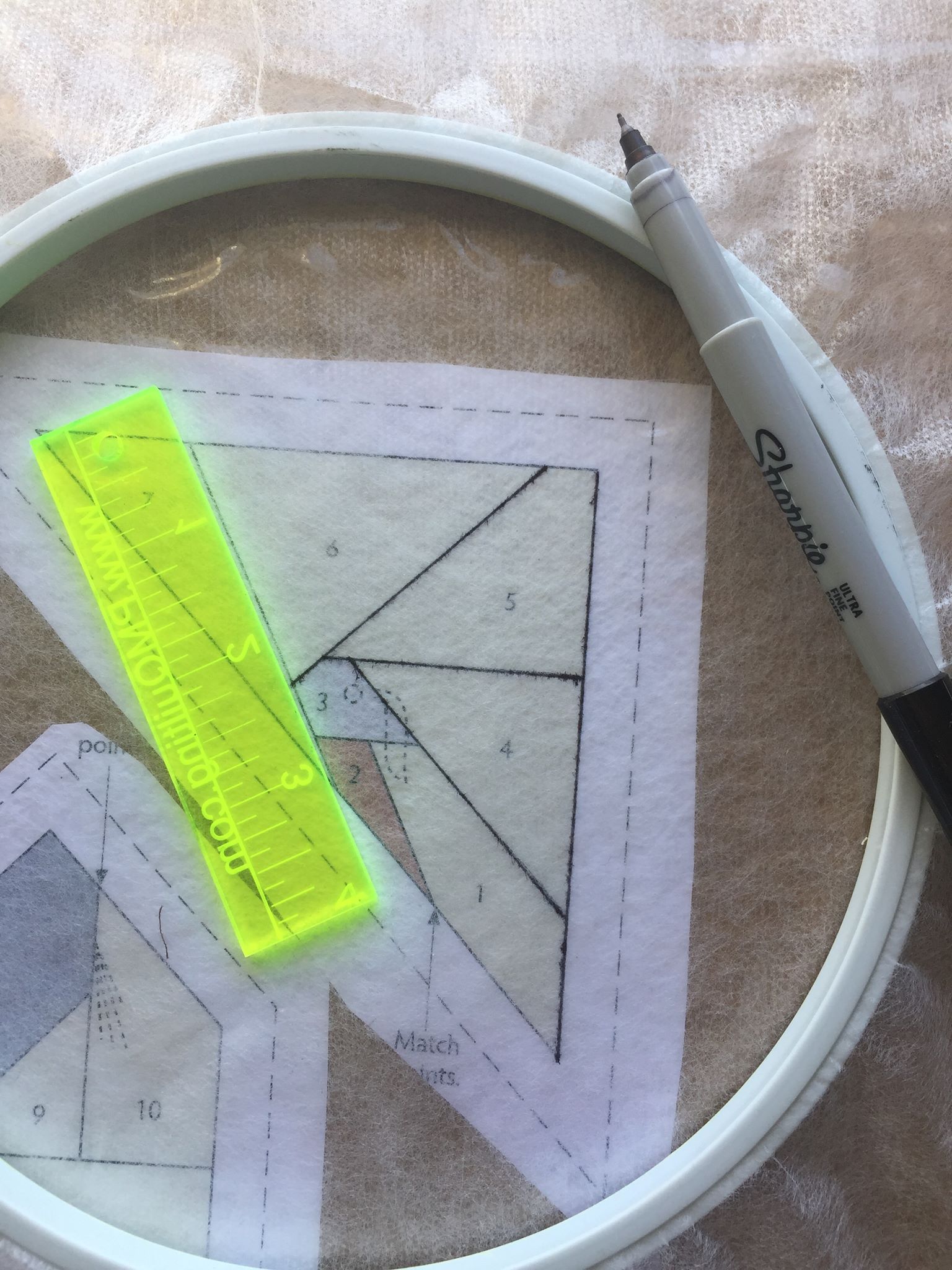 3. Use a small ruler and a fine point permanent marker to trace the pattern on to foundation fabric.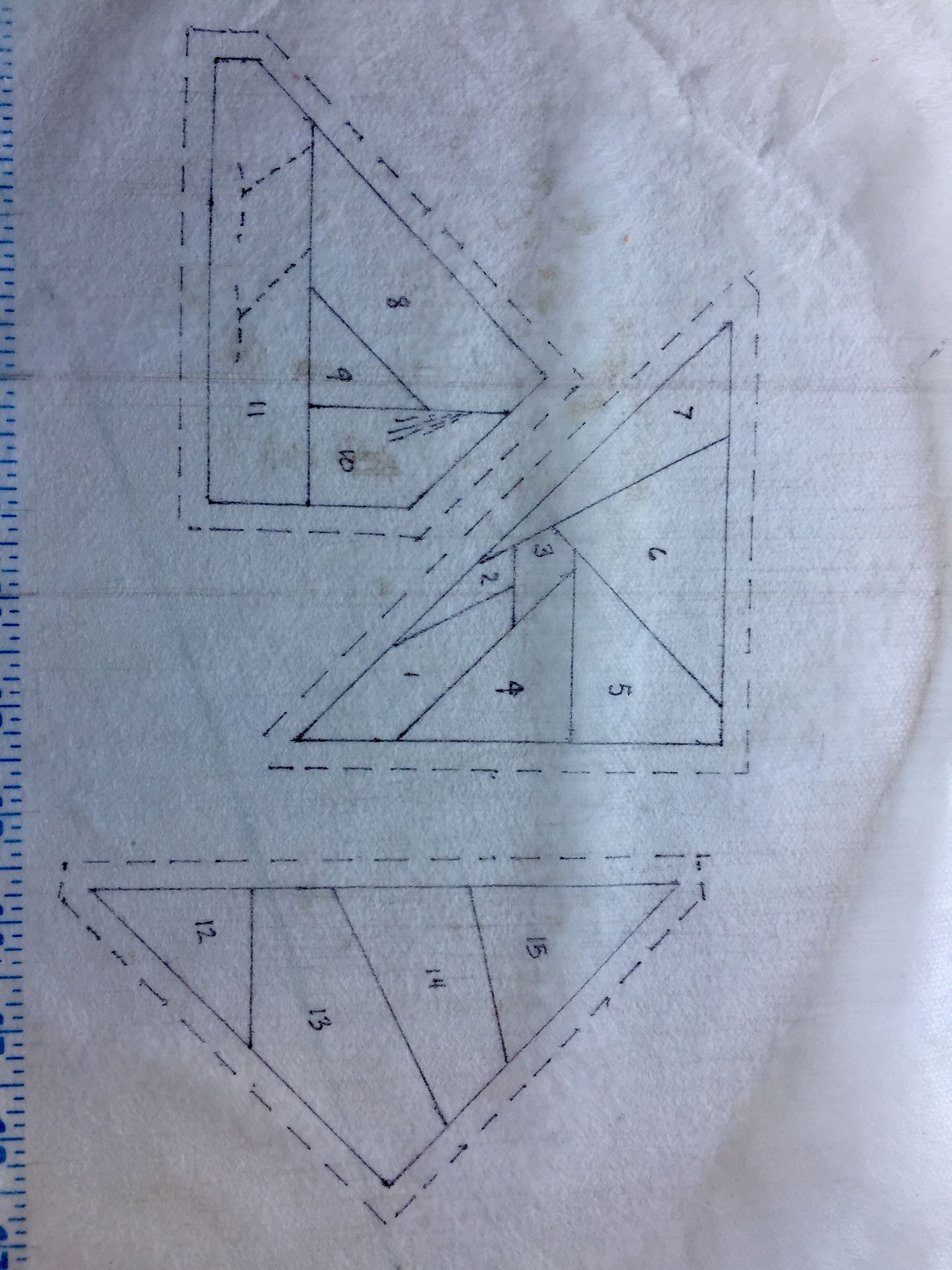 4. Press the foundations to set the ink. Clean the plastic over the master using alcohol and a paper towel.
5. Sew!