Its been a busy couple of weeks around here.  Over the years, we have done a little bit of work here and there on the building where I work.  We turned the house my husband grew up in, into my studio and where we actually print the foundations and patterns.  It started with me taking over a room, then another and finally, the entire house.  We were working out of three different buildings for awhile here on our little ranch but it was just more convenient to get everything into one building.  Now my commute is a short walk across our driveway so I find myself here a lot and my husband always knows where he can find me if he wakes up in the middle of the night and I am not in the house!  But because we brought in a little bit at a time, there is no real organization to it.  We could do so much more in the same amount of space and be much more efficient, so we are gutting half of the house to make it more streamlined and easier to work in.  We have totally re-done both bedrooms and the bathroom and they are beautiful except, I have over-loaded both bedrooms with work stuff.  So, for the past week or so, my main job has been to go through every bin, every shelf, absolutely everything and sort the fabrics, press and fold and separate by color and by size so they are all in one area of the main part of the studio.  I am proud to say, that job was finished yesterday!  I have to go through the stuff that has accumulated on the abandoned large desk and I will be able to say that bedroom #1 is done.  Then, I will have to temporarily move my computer and printers into this room while we totally gut the part of the house where the production is done.  I mean totally gut it, down to the bare studs.  We are replacing windows, tearing out two walls and basically re-building it.  I can't wait!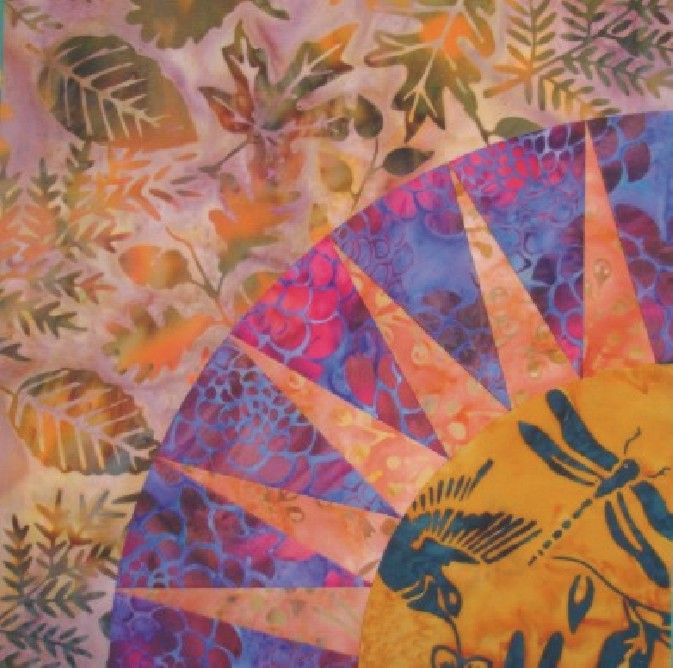 We just published a new quick video on making our New York Beauty blocks.  Its on YouTube and now it is on our website.  If you have been a bit timid about making these blocks, watch the video and you will see how absolutely easy they are.  
I also wanted to share a couple of photos I have received recently from some quilters.  The first is from Susan Frith, she took our LoneStar and Diamonds pattern and added some borders to make it a king size bedspread.  Susan said she put two layers of batting in this quilt to give it some warms and dimension.  Its perfect for the beach house!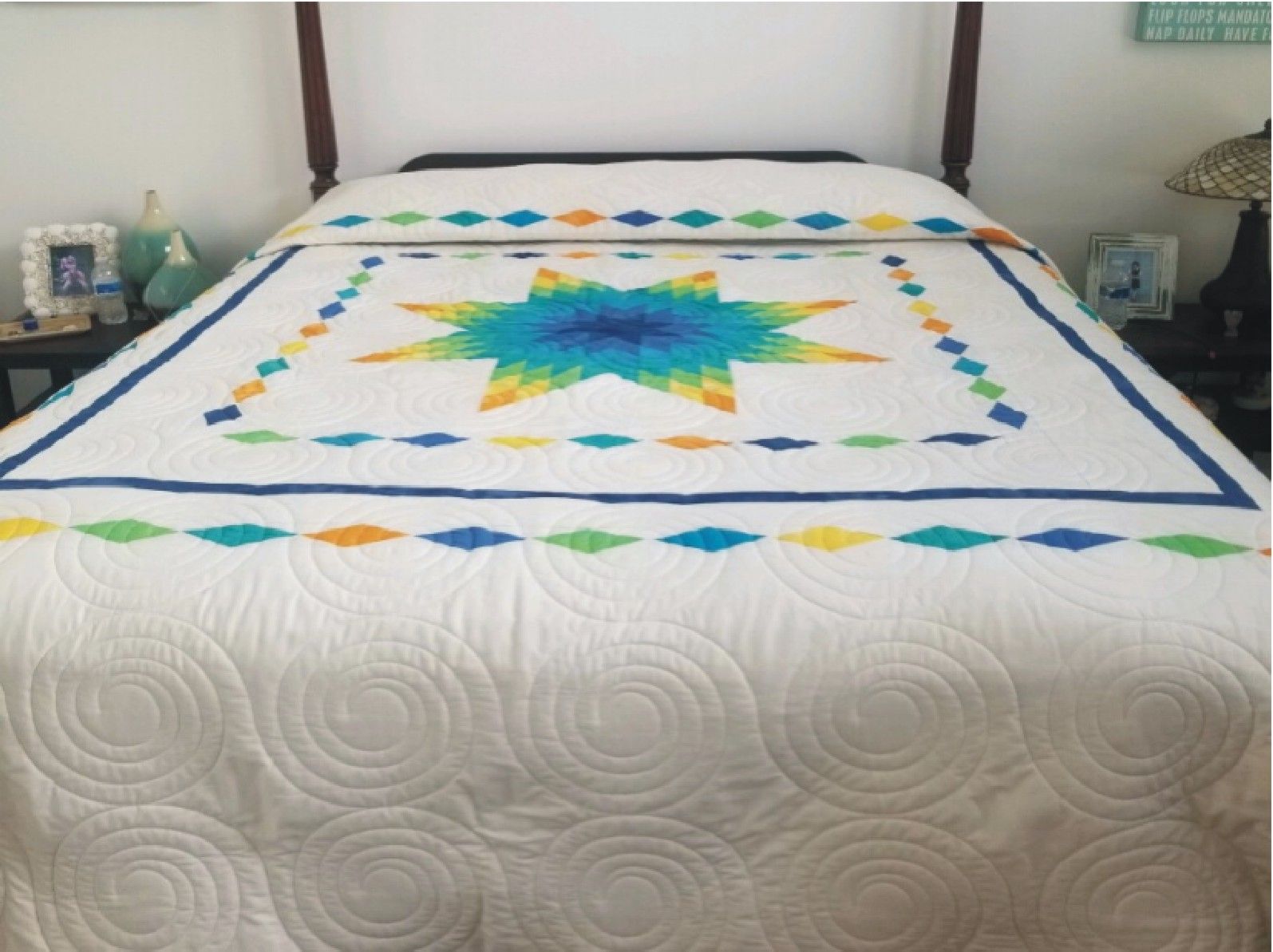 The second one I would like to share is a Crazy Quilt made by Linda Roix Labby.  I love that she used a single color family in this quilt.  Beautiful!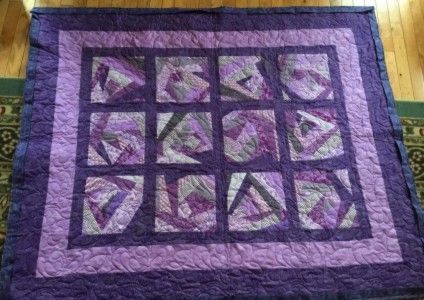 Despite the organizing and cleaning going on around here, I have managed to get a few projects near completion.  I have been totally blown away by the myriad of designs that you can get by just manipulating, whether by color or placement, of half-square triangle blocks.  I have probably made close to a thousand of these blocks in various color ways and sizes for several different projects.  We are recording the methods and will be putting the video out very soon.  I just need to finish the last few so we can show the finished projects.  I guess you know where you can find me for the next week or so.  Stay tuned.
And, we are getting word that we might actually be able to participate in a real, in-person quilt show by early summer.  I have tried to use this down-time to my advantage; getting the shop remodeled and organized and getting a lot of projects completed and patterns written.  But, I miss the interaction of my quilting friends and acquaintances.  So, if we are vigilant over these next few months, we may actually get to go back to some form of normalcy and I can't wait!!!  In the meantime, stay safe and stay healthy.  HAPPY QUILTING!