I hope you all have had a wonderful Independence Day Weekend.  The weather finally seemed like summer here, just in time.  We sat outside late Saturday night, looking at the beautiful full moon and listening to what sounded like a war zone with the fireworks and such.  I'm glad we live out in the country where its not quite so loud.
We had some unexpected visitors in our yard this morning.  I know the picture is kind of fuzzy but it was taken from the front porch of my studio, looking through the screening.  I have been watching these turkeys nearly everyday from my studio window but on the opposite side of the building down by the pond.  I was really surprised when I went to the porch and saw them so close to our house.  I guess I shouldn't have been that surprised, I do have three bird feeders hanging from the one silk tree.  Bob and I love to sit in the patio in the morning and have our coffee and watch the birds.  I am still trying to learn all the different species but I love watching them and especially listening to them.
I have always wanted to make a Dresden Plate quilt and started a couple of them years ago but they just never got done.  I didn't like any of the methods that I tried so I just put them aside to maybe finish later (Ha! ha!)  Because a lot of my quilts are an updated take on old traditional patterns, I decided to get serious and draft a block that did not require "Y" or "set-in" seams.  It came together beautifully and I immediately put together a table runner pattern of three Dresden Plate blocks with a small Dog Tooth Border.  I've made several and they were really quick and easy and I loved them.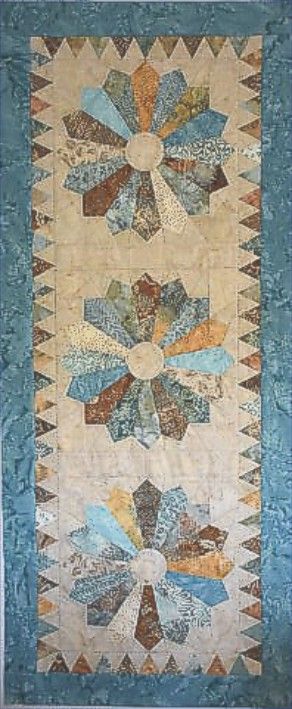 So, it was time to put together a bed quilt pattern.  I have had this fabric for awhile, thinking I would design something to kit but never found quite the right idea for it. It was perfect for this design.  So, we have a Full/Queen pattern and the fabric kits too!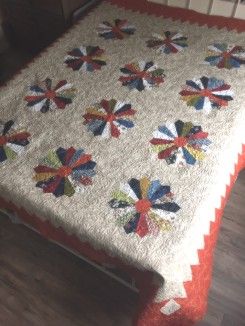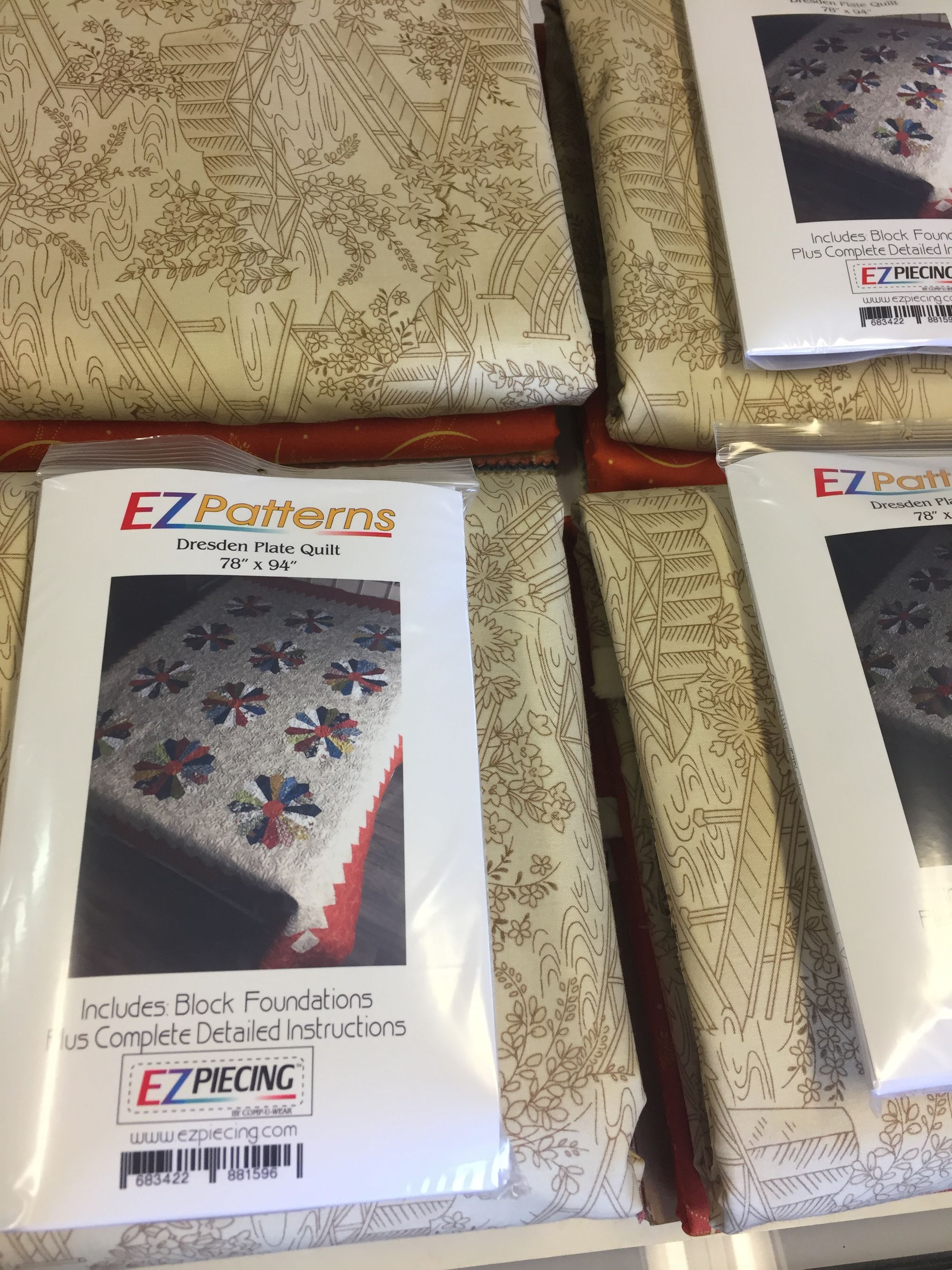 I have been finishing up a few projects and am anxious to share them with you.  Pictures and information will be coming in the next few days.  In the meantime, stay safe, stay healthy and HAPPY QUILTING!