As the Covid-19 pandemic winds down and things open up, I hope you are still using some common sense methods for staying safe and healthy.  And, I hope our nation will find peace and join together to make a safer and better place for all of us to live.  These have been very trying times and we need to heal.
We have been working behind the scenes the last two weeks to make some new samples and write some new patterns.  The hubby and I made a quick trip to Texas to see Donald and Laura and our two grandsons.  Laura and I love to put our heads together to come up with some new ideas and then to put those ideas into action.  You know, any excuse to sew!  These are simple, small projects that require only one package of blocks, and the actual instructions are FREE!  We hope to show each project done is scraps and purpose-purchased fabrics to give you some ideas.  Either way, they are inexpensive, fun and a great way to try out our product if you haven't done so before.  We are almost done and hope that these new patterns will start posting by the end of next week.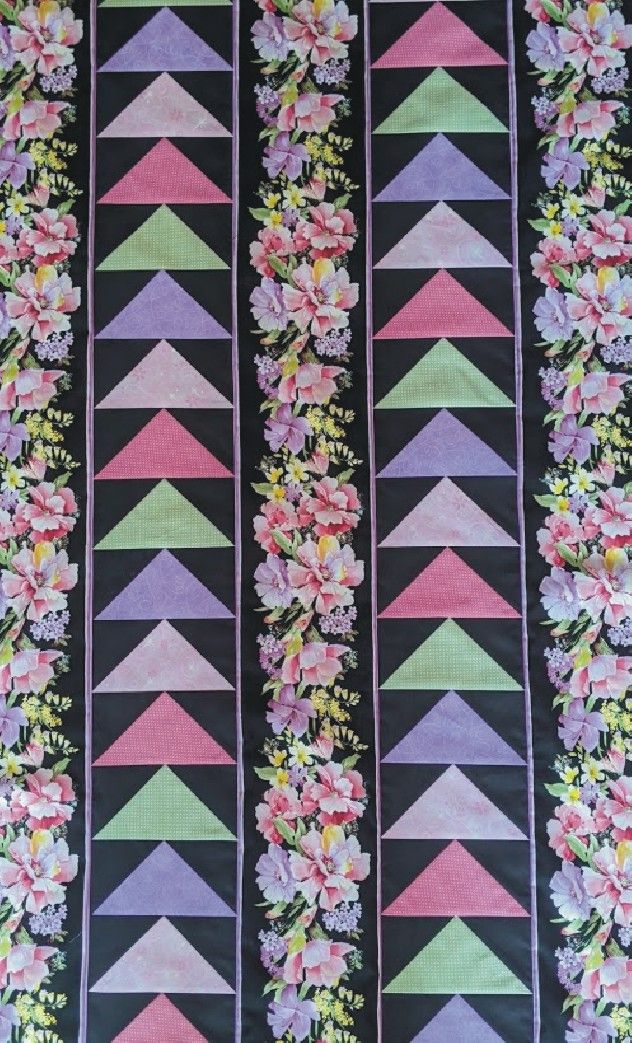 This is just a preview of one of the new quilts – made using just one package of 3" x 6" Flying Geese.  Its actually the largest of our projects, being a beautiful throw quilt.  It is going on the long arm this evening, I hope!  
Our patterns will give you all the information that would be in a normal, packaged pattern; fabric requirements, cutting chart, detailed photo step-by-step instructions on how to make the blocks as well as assembling the entire project and its all FREE!  If your local shop does not carry our foundations, tell them about us and let them know that we do sell wholesale.  Or, you can always go to our website to order.
Watch our blog in the upcoming days as we will be announcing which patterns and when will be posting both on the blog and the website.
Stay healthy and safe and keep sewing!