Oh my goodness, I have been working on Christmas projects non-stop for the past few weeks and I think I am about finished.  Of course, there are always more projects that I would like to get done and add but there will be Christmas again next year.  Hopefully, I will remind myself to get started on them much earlier in the year.  The Christmas Cardinal Wallhanging is new this year.  It was so easy to make, I don't know why I hadn't done it sooner!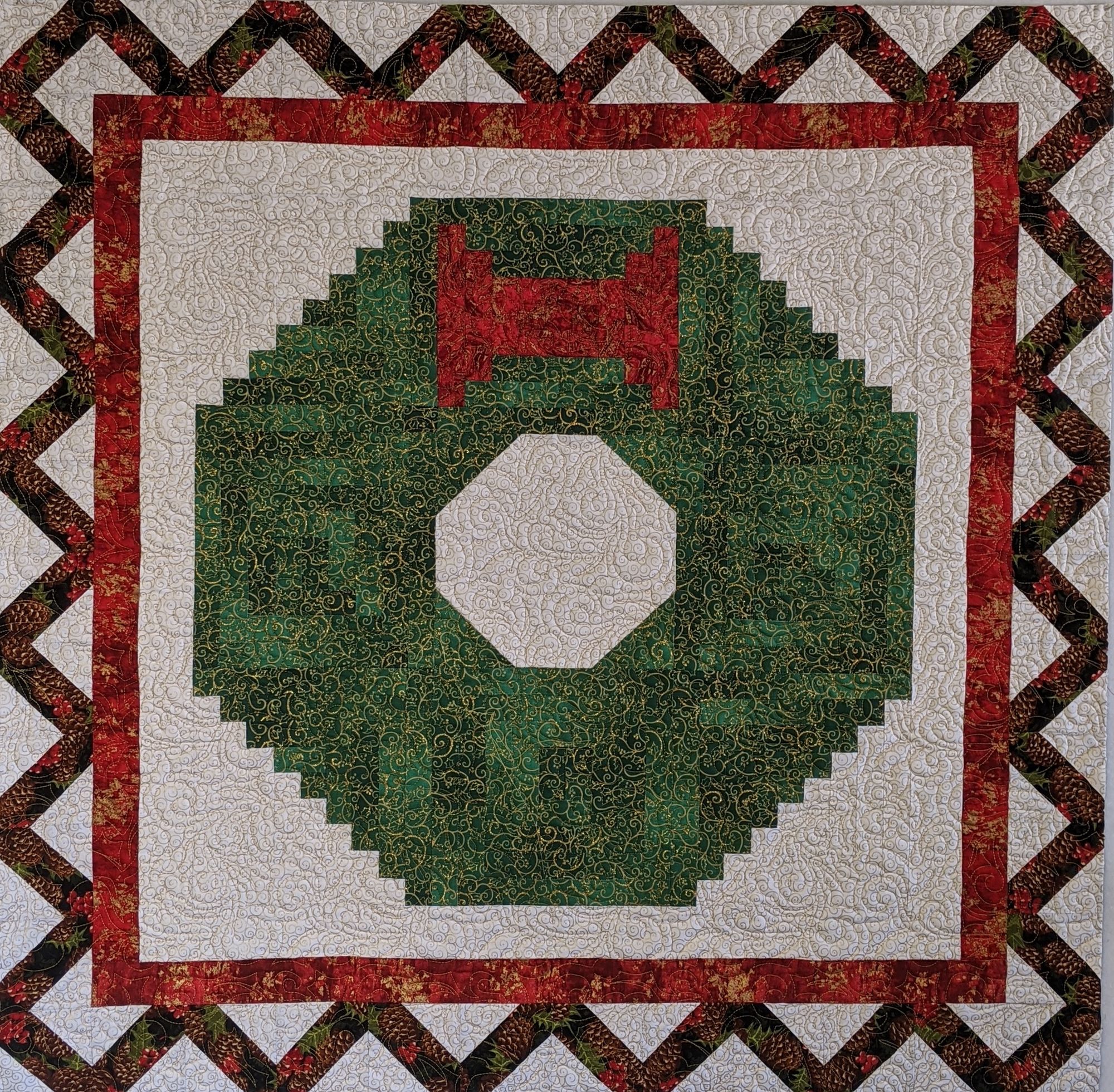 The Christmas Wreath is another new project.  I thought I would add a big red bow and ribbon over the red bow in the quilt.  It will add dimension and a little fun to this simple quilt.  I added the ribbon bows to the top of the ornaments in the Christmas Ornament Wallhanging below and it just made it sparkle and really changed a very simple wallhanging into something special.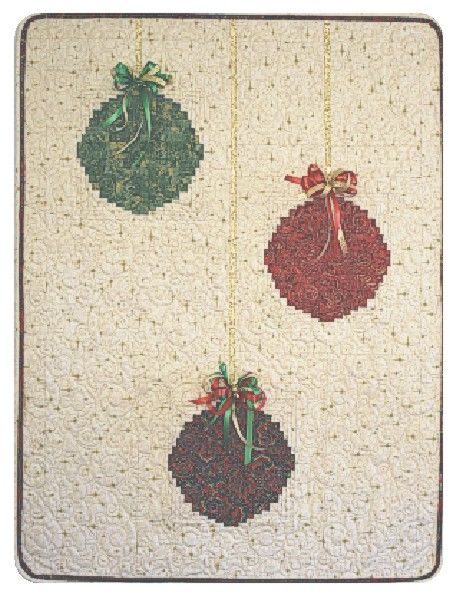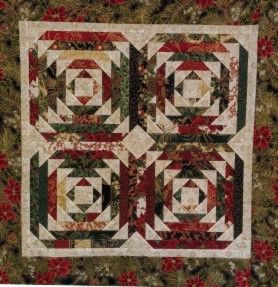 We did a Christmas version of our Hawaiian Pineapple Table Topper.  I used some Christmas Jelly Roll strips that I had leftover from another project.  You could make this with just a couple of different fabrics or a wide variety.  Either way, its a fun, quick and easy project to make.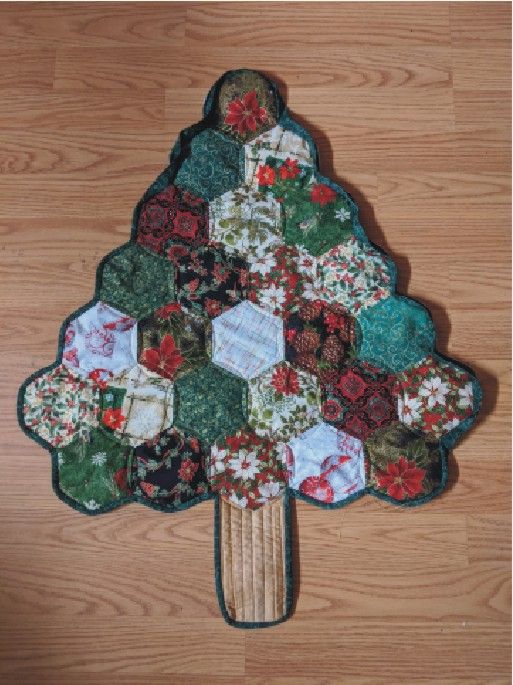 I am still trying to finish stitching the binding down on this project.  If you know me very well, you know that I am addicted to hexies and making this Hexi Christmas Tree on the machine made this a super quick and easy project.  I thought I might stitch some ribbon to the center 24 blocks (There are 26 total) and tie some candy to make it a quick and simple advent hanging.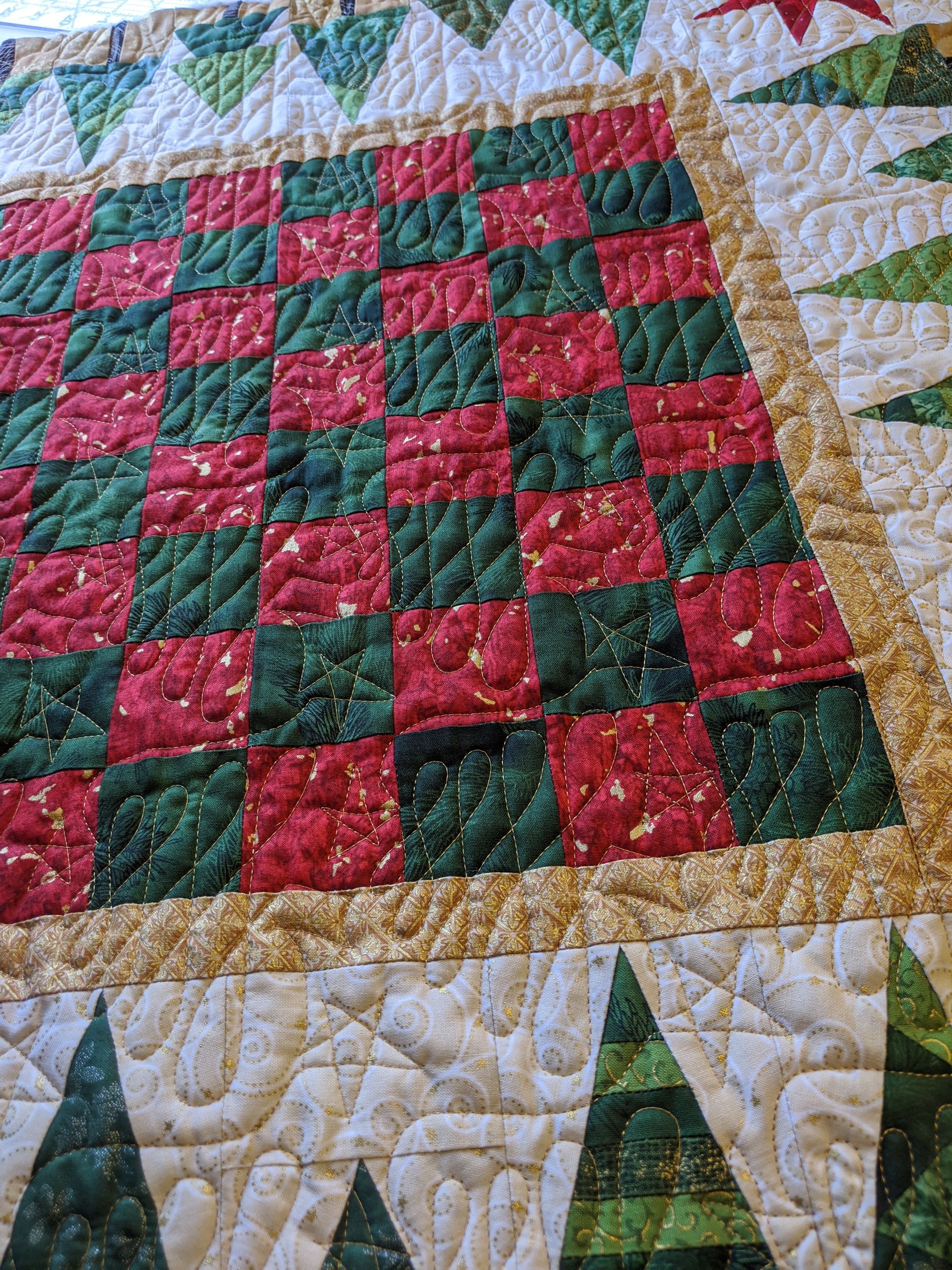 Yes, you can use the Christmas Tree Table Topper as a checker/chess board, just like the Pumpkins and Bats table Topper.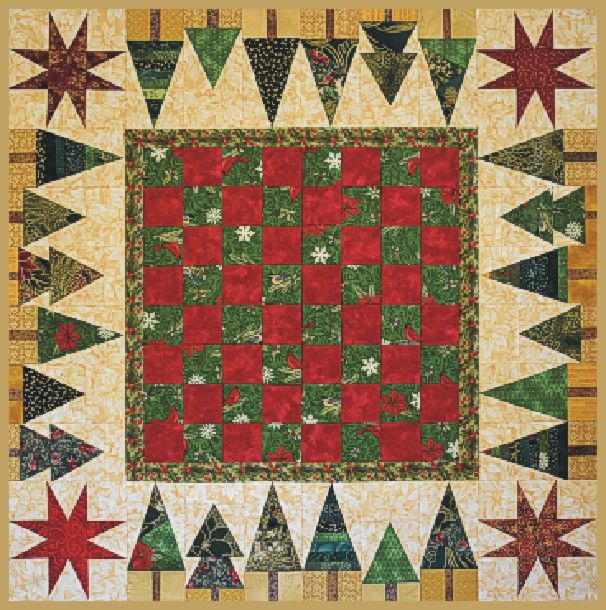 One of our oldest patterns, Dutch Beauty, was made in elegant Christmas fabrics.  It is currently waiting in line to be quilted but its always a great project, no matter what the season or theme of the fabric.  Being a sampler, its a good project for beginners to the experienced quilter.  And its small enough to be easy to quilt.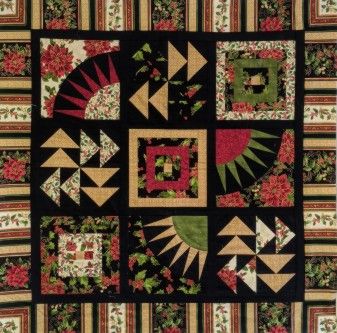 And of course, we always have our very popular Christmas Tree Placemats.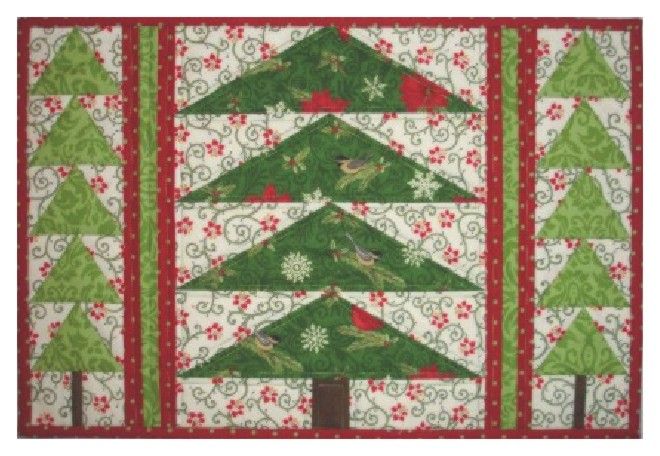 I hope at least one of these projects has inspired you.  Working on these has certainly got me in the mood for the holidays.  All of Christmas patterns will be on sale for 10% off through Thanksgiving weekend and no coupon or special code is needed!
I hope that you are able to enjoy the holidays with family and friends even with the way things are this crazy year.  In the meantime, stay safe and stay healthy and HAPPY QUILTING!