School has started in most places but every school district seems to be operating by a different set of rules.  Our oldest grandson, Everett, started kindergarten this past week but his school is from home.  And school is continuing here at the studio; Debbie has been working on her t-shirt quilt.  She bought a new sewing machine so this week, I think we are going to work on learning the new machine, figuring out a true quarter inch seam and some of the tools, techniques and quilting jargon.  Its easier to love quilting if you understand all of this and get in the habit of being precise.    
I finished all of my secret projects this past week and I am so thrilled with how they turned out.  I can't wait to share them with you but its going to have to wait for two more weeks!
I spent a few hours each day this week cleaning and organizing in the studio.  I am trying to combine stash fabrics from here and our storage trailer and getting them in some sort of order but I am also trying to get more of my projects finished.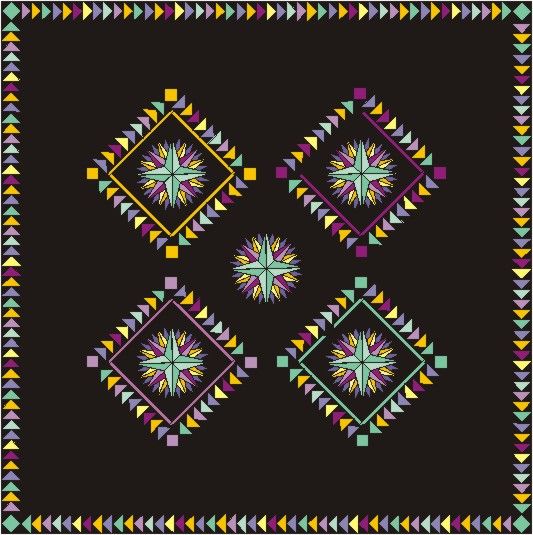 This project, Gaggle of Geese, has been in progress for a couple of years.  Four out of five of the compass blocks are done.  They started out being demo blocks at a couple of quilt shows.  Then they got put away for awhile, then pulled out and worked on a bit more then put away again.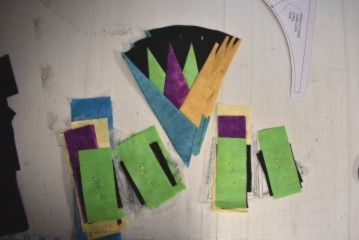 This is all I have left to put together from the five compass blocks.  All of the Flying Geese pieces are cut as are all the inner borders and corner blocks.  The way we have broken the compass blocks down makes them super easy and quick to make.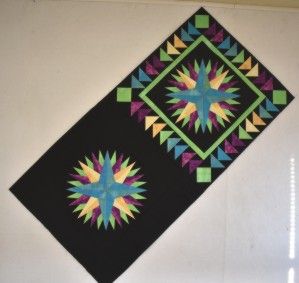 I've got this much put together and it makes me excited to get the rest done.  This quilt started with our Geese Around the Compass pattern and I purposely designed this quilt to have a lot of open background space for quilting.  But, I have a long ways to go before I have to think about that.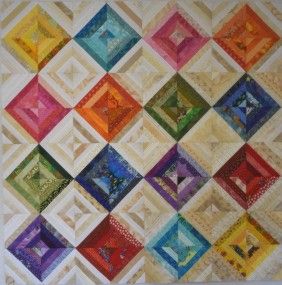 I also got another 32 Five-Inch Diagonal Stripe blocks finished and the 64 blocks are now sewn together. That means I am one-third of the way done with these. Yippee!
This is a short blog today because work will be over early – we are expecting very high temperatures for the next couple of days so I'm coming in very early (4:30 this morning) so I can go home when the temperature gets too warm to work comfortably.  
I hope you are all staying inspired, we would love to have you share any of your EZ Piecing projects with us, whether they are completed or not.  Just let us know whats under your needle on this long holiday weekend.  In the meantime, stay safe and stay healthy!  HAPPY QUILTING!