I really wanted to celebrate the amazing work that some of my customers have done with their quilting, so we decided to create a new gallery of photos at https://www.ezpiecing.com/g-a-l-l-e-r-y
I've put both individual personal efforts and Guild work into the gallery on the website.
Below are the first nine - of hopefully many, many more - individual efforts that we've put up on the gallery. If you'd like to add to it, please email me at deb@ezpiecing.com with a photo and let me know what pattern (or block(s)) you used.
I'd love to give a huge amount of appreciation to Glenda Allred, Holly Casey, Kathi Corya, Patricia Eastman, Karen Eichler, Bev Hanagan, Patricia Mauerman, and Robin Pyers!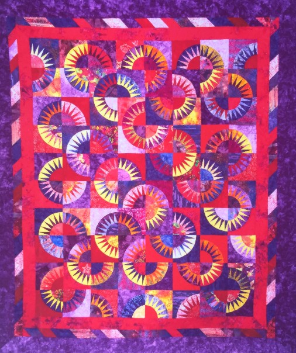 We also added a couple of amazing guild works to the gallery as well, with great work done by CQC out of Denver, Colorado and the Calhoun County Quilt Guild from Southern Texas.