Some of the styles like the small log cabin or the various pineapple blocks are intimidating because they have so many pieces. That many seams and small pieces are often seen as a recipe for disaster when any of them being off by just a fraction of an inch can mean the entire block ends up out of square and difficult - if not impossible - to piece into the greater quilt.
With EZ Piecing leave-in foundations this really isn't a problem.
The prep work is easy; cutting goes fast because the pieces do not need to be exact. Having the cutting done ahead of time and stacked really pays off during execution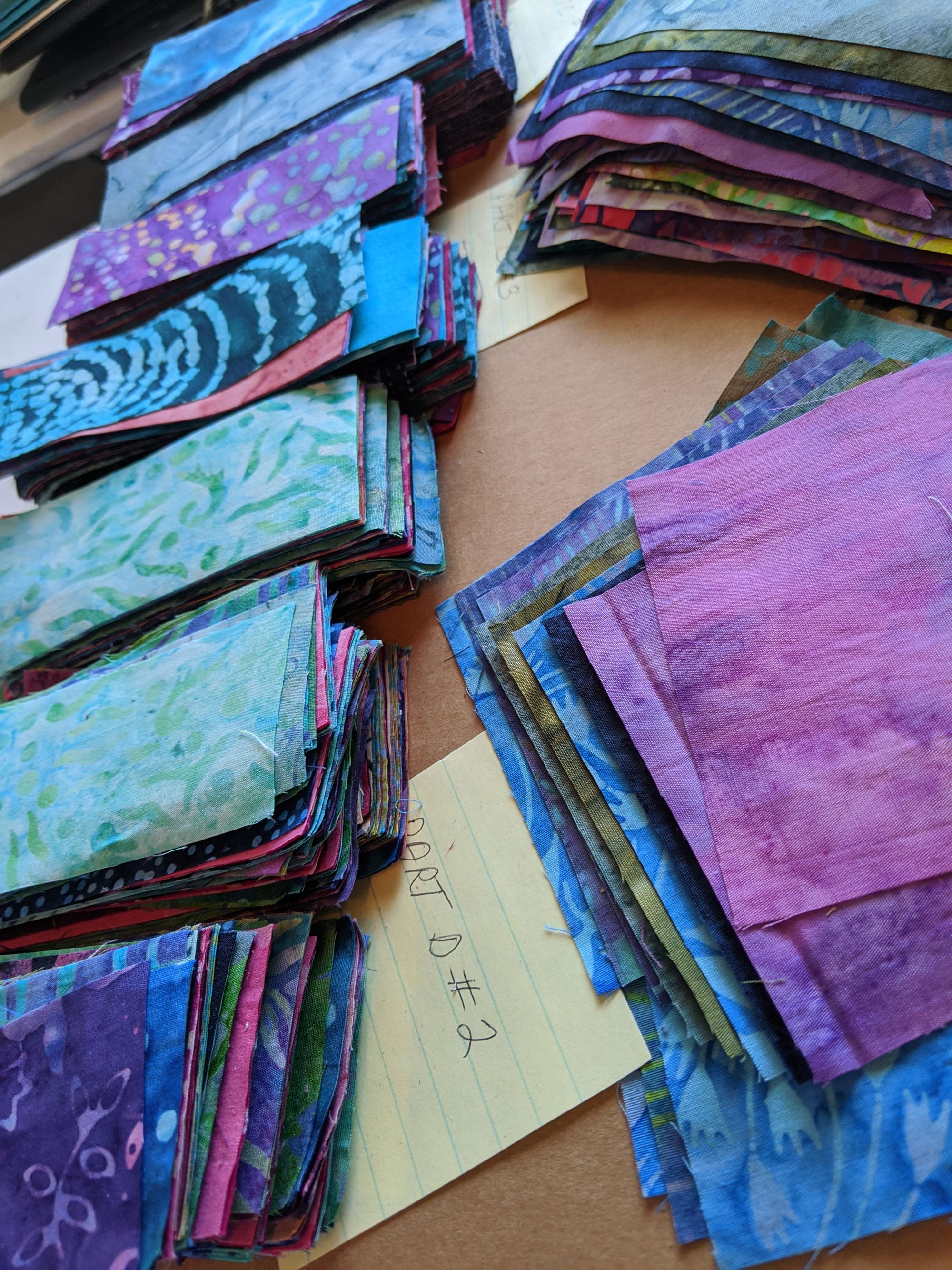 The actual piecing goes pretty easily because you're just going to sew along the lines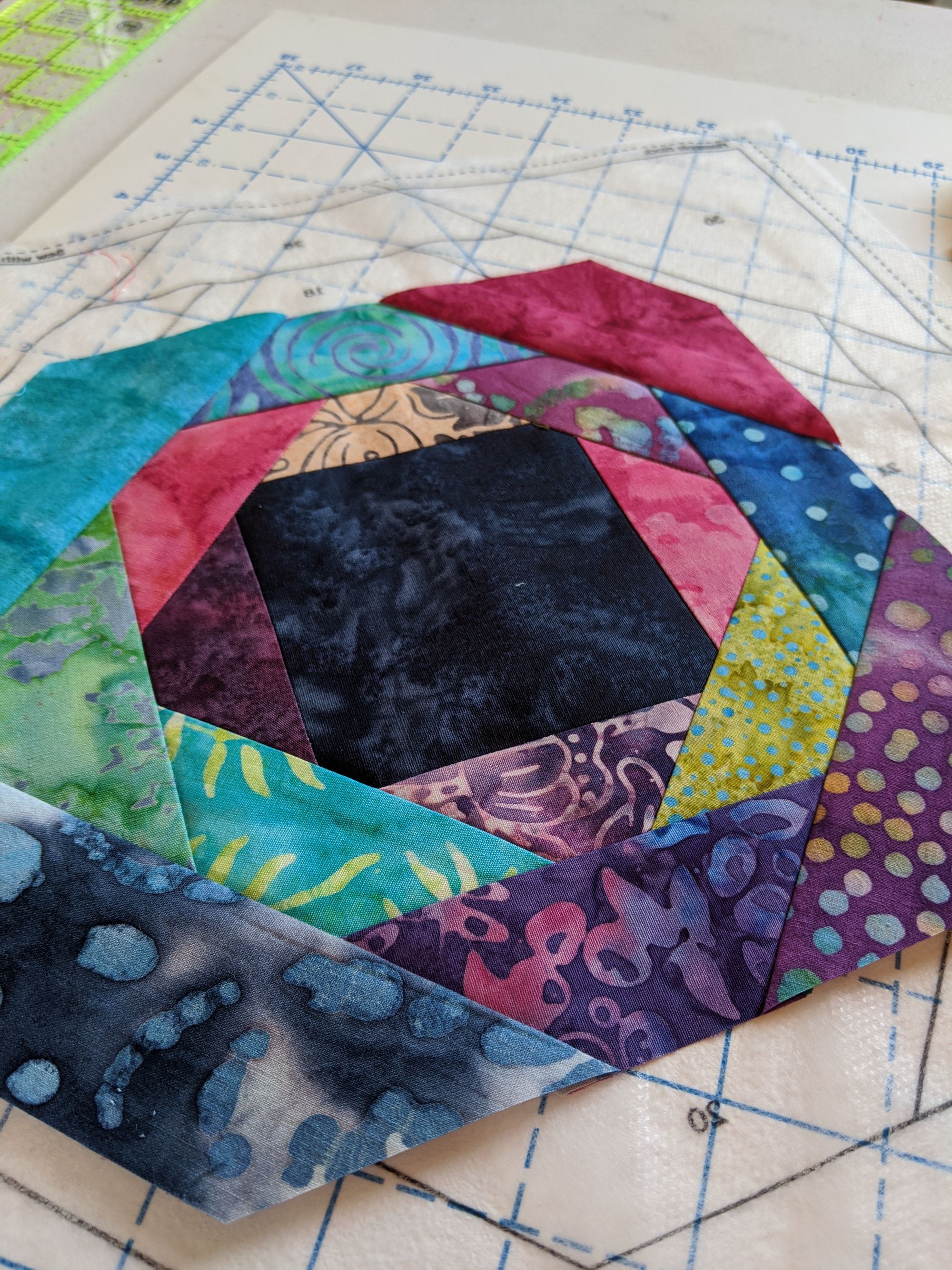 While making a block at Laura's house, she even filmed me building one to show how easy it was. You can see a block really comes together fast.
This twin-bed sized quilt made with 24 blocks is already available, and there's a king/queen sized one as well. The individual block packages are also available, though they lack instructions.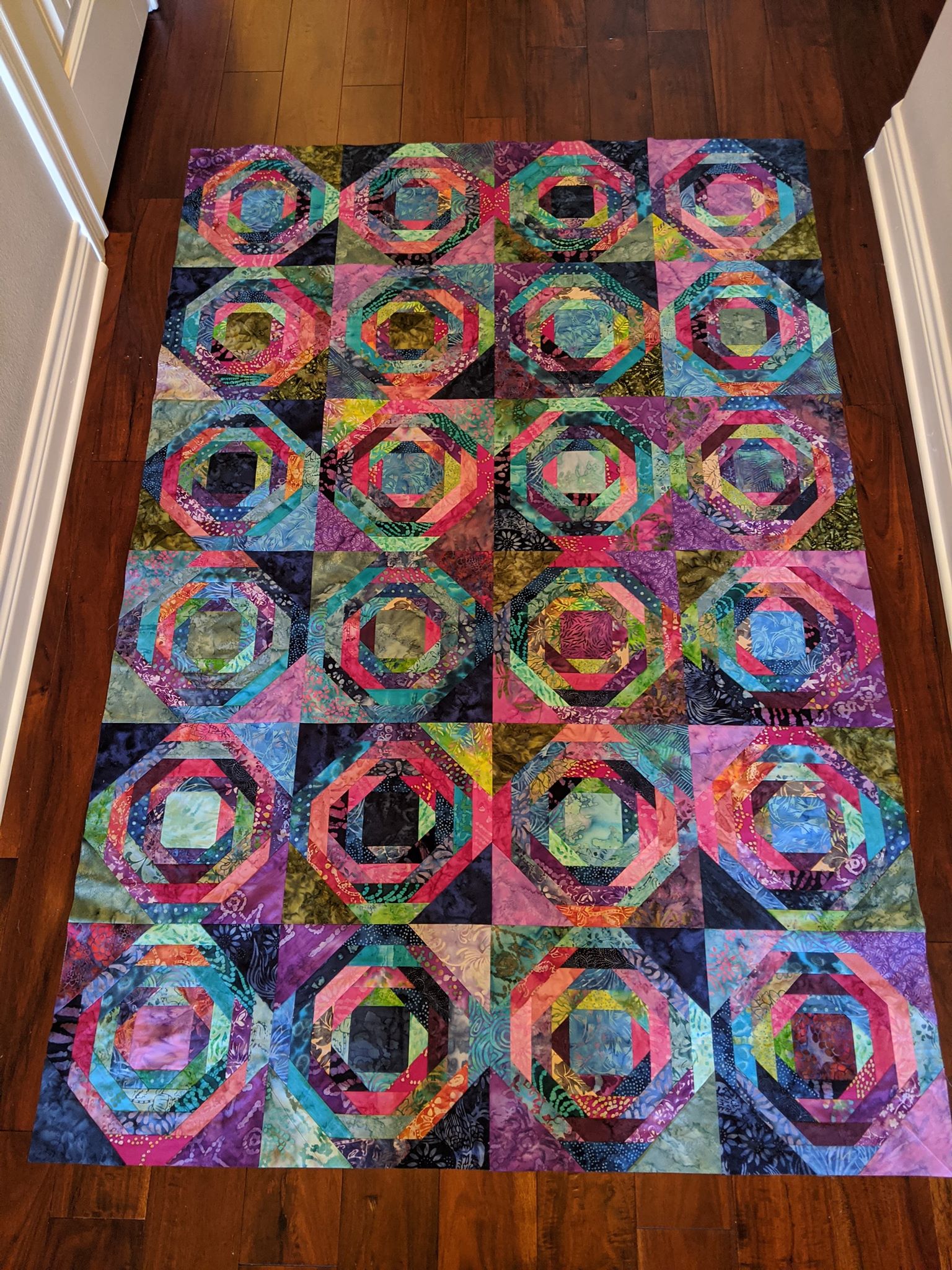 This color pattern isn't part of any of our fabric kits, so this is a "one of a kind" quilt in terms of color and fabric. It is available on the "finished quilts" page at debisdesigns.com.