This past Saturday, we finally got to gift the T-shirt quilts and stuffed animals I had made for my extended family.  Kathy has been like my sister; our fathers were best friends and like brothers growing up and so it was with Kathy and I.  She had sent me a bin of her late husband's t-shirts and they just sort of sat there for a very long time.  I decided it was time to get to work and got them done.  Kathy and David have two daughters and four grandchildren.  I didn't have enough shirts to make everyone a quilt so Kathy and her daughters got quilts and the kids got stuffed animals, all made from Grampy's t-shirts.  The orange (David's favorite color) bunny went to their only granddaughter.  Grampy always wore a big black cowboy hat, hence the bunny's hat.  The boys got the dog, elephant and bear.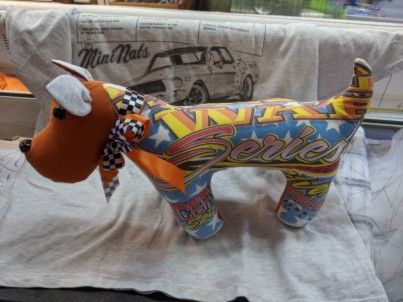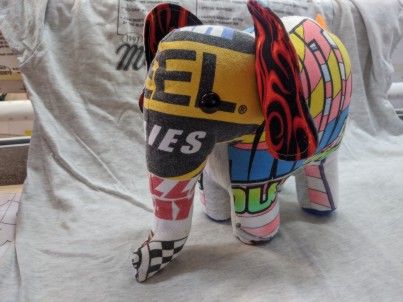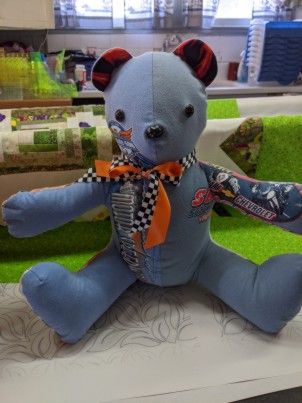 And the quilts: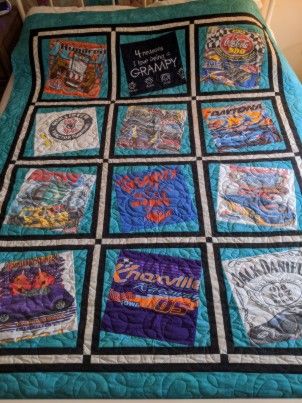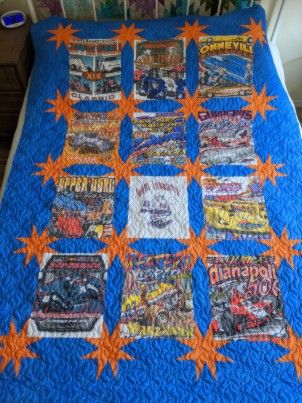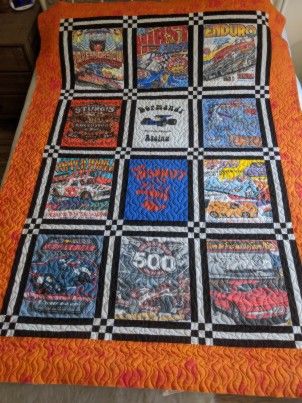 These were fun projects and I am so glad I got them done and to them on David's 70th birthday.  If you are interested in using our foundations for a t-shirt quilt, please send me a note.  I haven't added any patterns or blocks to the website yet but I will if anyone is interested.  I have straight blocks and also the tipsy blocks as in the first throw quilt above.
I received a note and picture from Holly with the Heritage Valley Quilt Guild in King City, California.  The guild finished their 2021 Opportunity Quilt.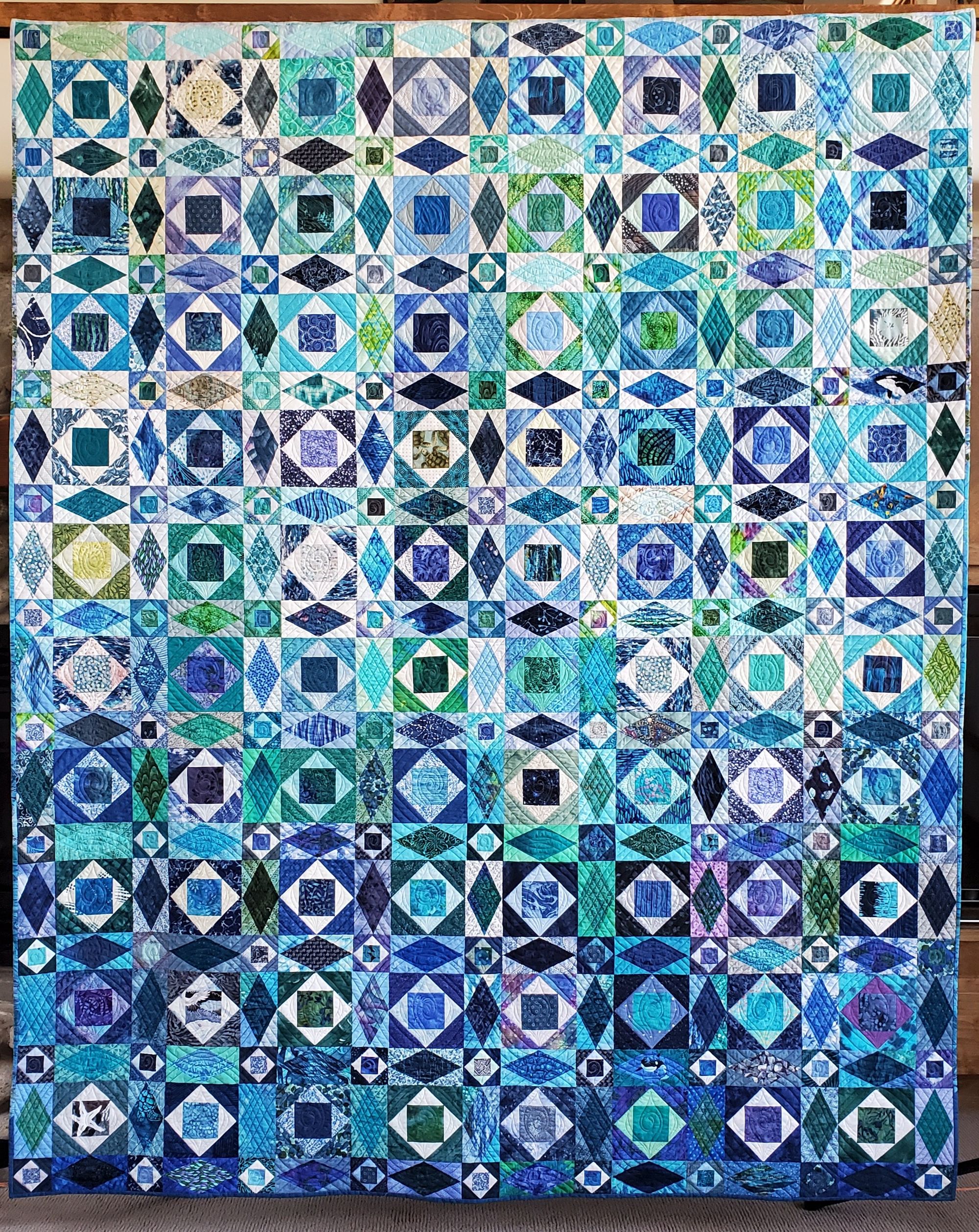 They used our Storm at Sea foundations and made this gorgeous quilt.  If you are interested in buying tickets, they $1 each, or 6 for $5, or 12 for $10, or 18 for $15 or 24 for $20.  You can send your check made out to Valley Heritage Quilt Guild, PO Box 1550, King City, CA 93930.  Please include your phone number on the check.  Holly will send back the stubs for your entry.
I hope you are all staying safe, that the wildfires, hurricanes and tropical storms have not effected you and that you are all healthy.  Keep busy and HAPPY QUILTING!