I feel terrible that I have not posted on my blog for several months but somehow, time just got away from me.  We have traveled so much this year doing shows that I pretty much let everything else go except for what needed to be done to be ready for the next show.  Things are starting to wind down now, we have only one show left for this year and that is Pacific International Quilt Festival in Santa Clara.  I do have several workshops and trunk shows scheduled for this year as well.
Between shows, I have been trying to finish up some "new" projects.  One of these is the Stars of the Farm shown above.  Every time I work on this one, it just makes me smile.  They are the cutest group of farm animals.  This quilt is on the long arm right now and hopefully the pattern and the fabric kits will be on the website in the next week.  The other in-progress projects are new to all of you but some of them have been in the works for a year or two.  I have been ordering fabrics for the fabric kits for these new projects and have managed to get a couple of them done recently.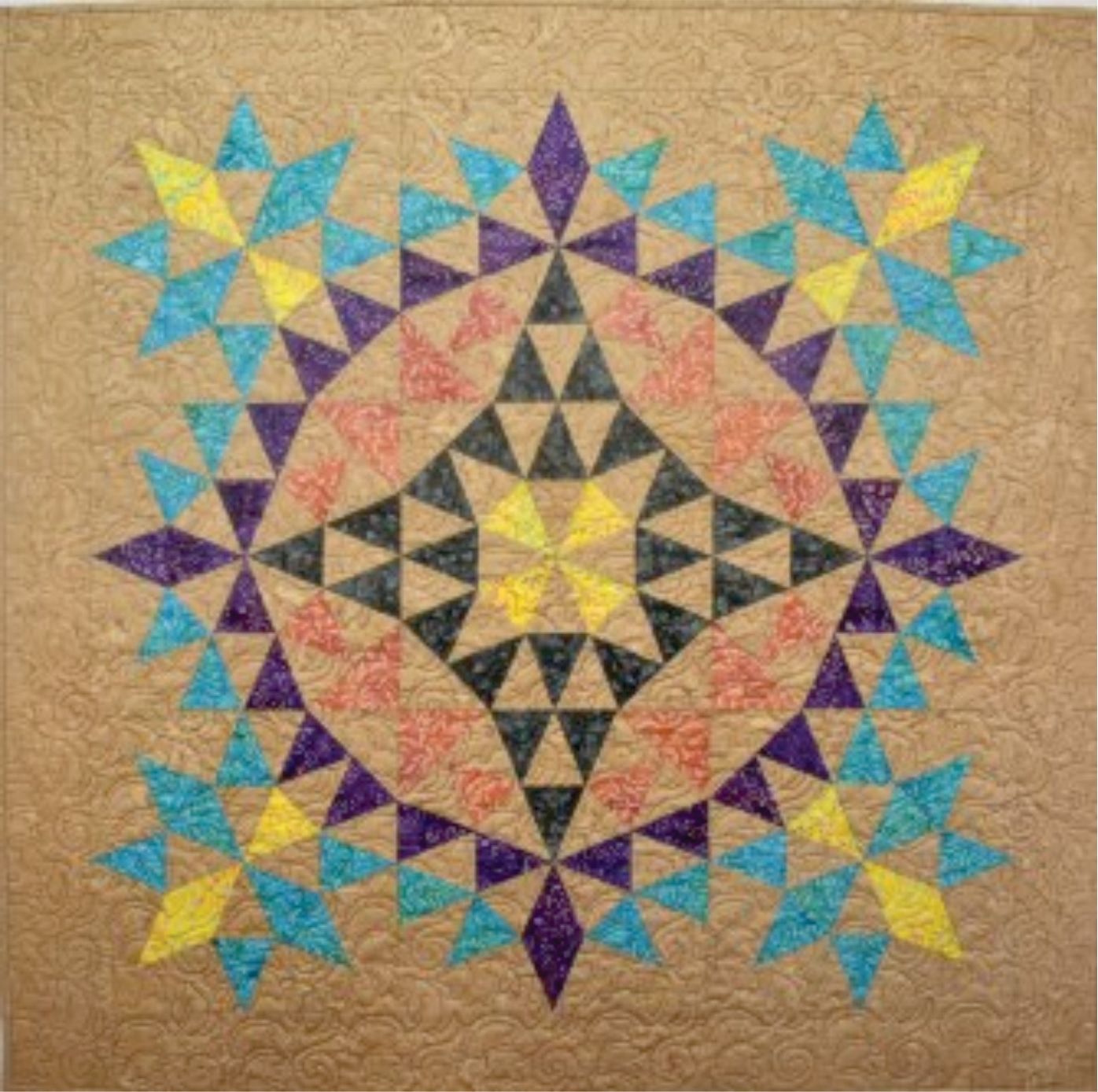 When I was visiting my aunt awhile back, she had a collection of kaleidoscopes and as I was viewing them, I started getting ideas for quilts.  So, I have been playing around with some ideas and came up with the Kaleidoscope Star Quilt.  Finished size of this quilt is 42" x 42".  There is an endless number of color combinations and layouts for this quilt; its fun to play around with colored pencils to see what you can get.  I have this kitted in these beautiful batiks and the kits do include the pattern.  
I also finished up this little Miniature Christmas Quilt.  I have the pattern for this included in the package of Christmas Ornaments.  There are 8 foundations for each of the four different blocks.  Also included in the pattern are six strips of the miniature flying geese border.  I do have a fat quarter bundle of the same fabrics that I used in this little quilt.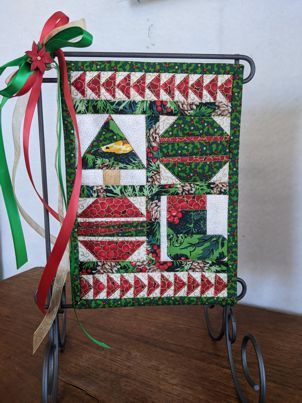 I remade the Stained Glass Kaleidoscope Quilt using Hoffman's Bali Batiks.  I love the richness of the colors and that each one actually looks like a piece of stained glass.  I am always asked if the black between the pieces is fusible bias and I am happy to tell you that it is NOT!  It is actually a part of each block.  Sewing on the lines on the foundation will give you the nice thin, straight lines to mimic the lead in a real stained glass piece of art.  This is another layout that has endless design possibilities.  Included in the pattern is an extra worksheet to copy so you can play with your own color layout and design.
On the personal side, Bob and I just celebrated our 50th wedding anniversary last month.  The kids were able to squeeze in a quick visit and we had a wonderful five days with them.  Donald got new orders about two weeks ago so they are now looking for a home near Washington, DC.  He is really excited for this last assignment that will complete 22 years in the United States Air Force.  I hate having them on the opposite coast as us but am so happy that he got an assignment that he is really pleased to be doing.
While they were here, our two grandsons couldn't get enough time outside.  They helped Grandma in her vegetable garden picking squash and berries and green beans.  I must say, a lot of that harvest didn't make it out of the garden except in their bellies.  Its wonderful to watch them see how their food grows and then to enjoy the end product so much.  Makes the hard work worthwhile.
We just got back from a Quilt, Craft, Sew Festival in Scottsdale and one of my long-time customers came up from Tucson.  She shared with us her first 25 Mini Pineapple Blocks.  She sent me a note about a month or two ago saying that she had challenged herself to make 100 of these blocks.  She said it takes about an hour to make one block that measures two inches when completed.  I can't wait to see her finished project.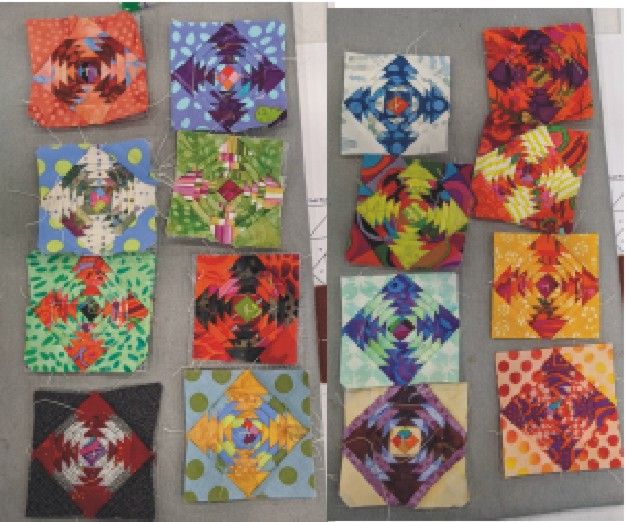 I hope you have all survived this typical fall heat wave we have been having.  We are hoping the heat will bring in the marine layer tonight to cool us down.  The wind is picking up so maybe?  In the meantime, HAPPY QUILTING!