I had not left the ranch in over a month and decided I needed to do some grocery shopping.  Normally, my hubby, Bob, does the shopping once a week and we are both pretty good about making a shopping list.  However, sometimes, you just need to go for yourself.  I thought it wouldn't take long, my list was short.  Ha Ha!  It wasn't even busy at the store but I stood in line (I was the third person in line) for just over 45 minutes!  The entire conveyor, credit card reader, everything, had to be scrubbed down between every customer!  While I was shopping, I paid attention to the arrows on the floor for aisle directions (apparently, I was the only one!), I kept properly distanced and I wore my mask.  I can't say the same for the majority of shoppers.  And, that is probably why this is going to seem to last forever.
So, I didn't get much done in the studio yesterday.  Orders got filled before I decided to brave the outside world and by the time I got home, it was time for dinner.  Where did the day go?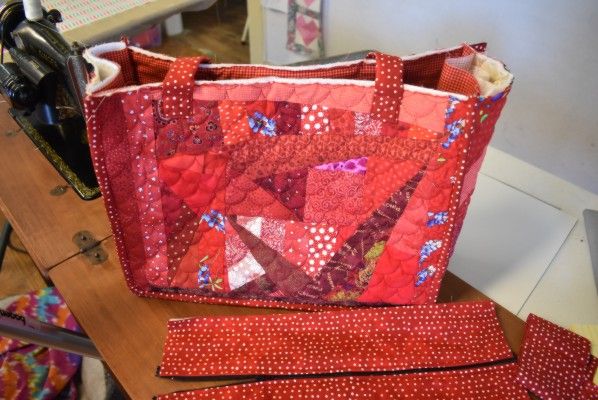 My totebag is almost done.  I have to sew the top inset in and then add the finishing binding around the top.  You can see the inset sitting next to it with the black zipper sewn in.  This started out as a basic white tote bag (like what we include with our "Half Square Triangle Tote" Pattern.)  I decided to make this more of a grocery/cold stuff tote so I added a layer of insulbrite.  When I finished the Crazy front and back, I put them on the quilting machine layered with regular batting and muslin.  I quilted both pieces then trimmed them to the correct size.  I then cut a piece of lining and the insulbrite the same size.  I basted all those layers together for both front and back.  I measured the length on both ends and across the bottom to get the length I would need for what I call the gusset (I don't know the actual name for this piece).  I decided if it was going to be for groceries, it should probably be a little wider than the original tote bag was.  I pieced this length, using a new block design I had been thinking about making for several years (a French Braid).  It was so much fun and so easy!  Look for it in a new design, hopefully, coming soon.  I covered the original tote bag handles, sewed them on the front and back then sewed it all together.  I made a binding that will also be a bit decorative to cover the seams.  This makes the inside finished nicely as well.  It turned out to be a nice weight and a perfect size.  You can't overload it like the one I had purchased a couple years ago.  The only problem is, I might want to make another one!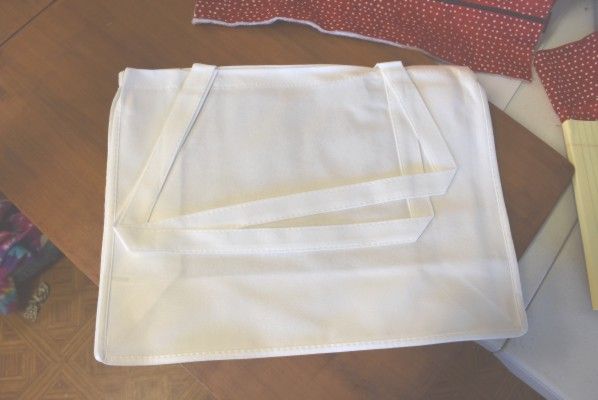 You can use any tote bag in a size you like.  Usually what I do is take them apart, which is easy to do because they usually use really large stitches.  Then use it as a pattern.  I make the pieces up and then use the original tote pieces as the lining.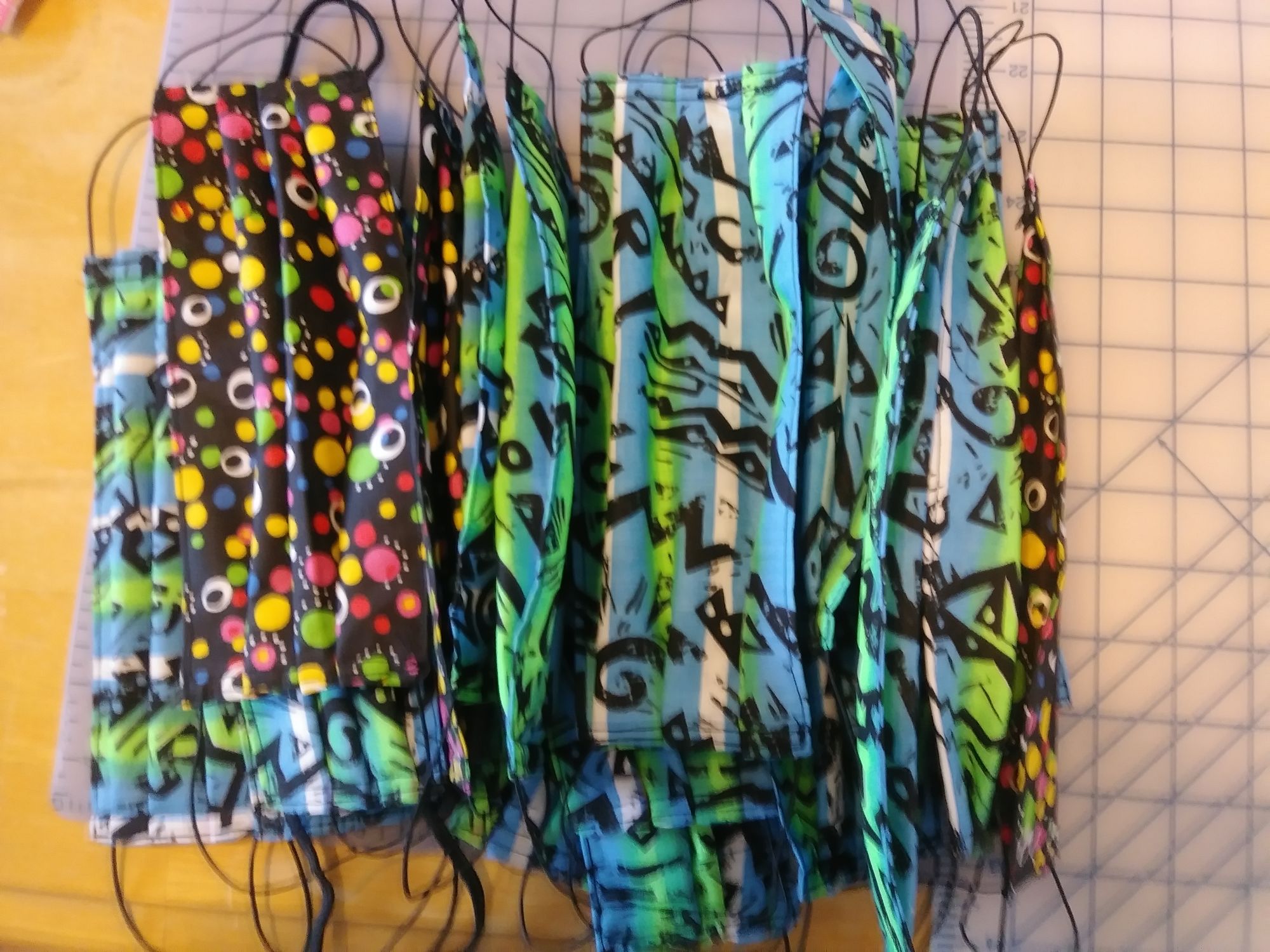 Thank you to Linda Thompson for sending us a photo of the masks she made.  I love the fabrics that she used.  If we are going to wear these, we might as well have some fun with them!  I have sent out a total of 2004 mask foundations and think that is probably going to be it, at least for awhile.  I really want to thank everyone who participated.  I am sure everyone who was a recipient of your generosity was very thankful.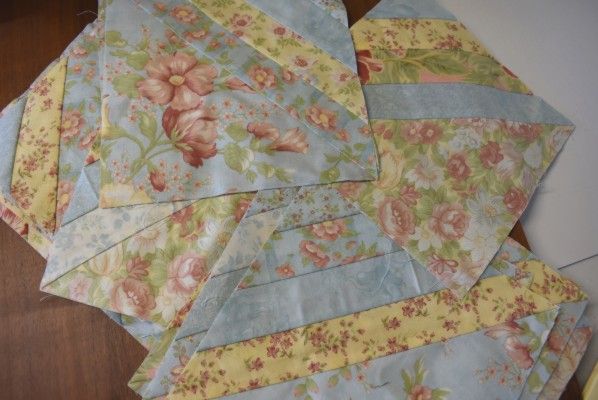 These were a set of blocks that I found in the surprise bin the other day.  These were made at one of our first quilt shows.  I love this fabric – I can't remember the name of this line but I do know its from Moda.  I am going to have to dig through all of my un-organized bins to find more of this so I can do a fun border.  I know there are bits and pieces of this around the shop.
The Crazy Quilt is on the machine so I hope to have some pictures of the finished quilt in a day or two.  Until then, stay safe, stay healthy and HAPPY SEWING!