I absolutely love this time of year.  We got a whole lot of rain last week and already the hills are turning green.  Everything smells so fresh outside.  The days are getting shorter and even though we are still having some pretty nice days, once the sun goes down, there is a definite chill in the air.  The perfect time for sitting with my feet up in the evenings, doing some hand stitching.  It seems there are always quilts needing the binding sewn down.
Our Autumn Splendor quilt is a quick and easy table topper, perfect for this time of year.  The pattern includes the fabric for the corn block.  Its a great quilt for using up scraps in the fall colors.  I've made several and really want to make another one using some of the rich fabrics I've been collecting.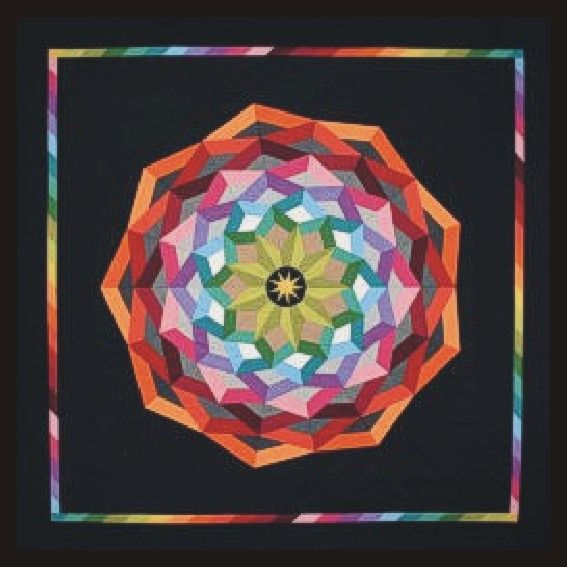 I am so excited that the fabrics for the Celestial Ribbons quilt finally came in.  This quilt is so stunning and I wanted the exact same fabrics for the kits.  I ordered them back in March and they are now here!  The fabric line is "Thatched" from Moda.
I hate to bring up the fact that there are only 52 days until Christmas.  We have some really quick projects that can easily be done and ready for the season.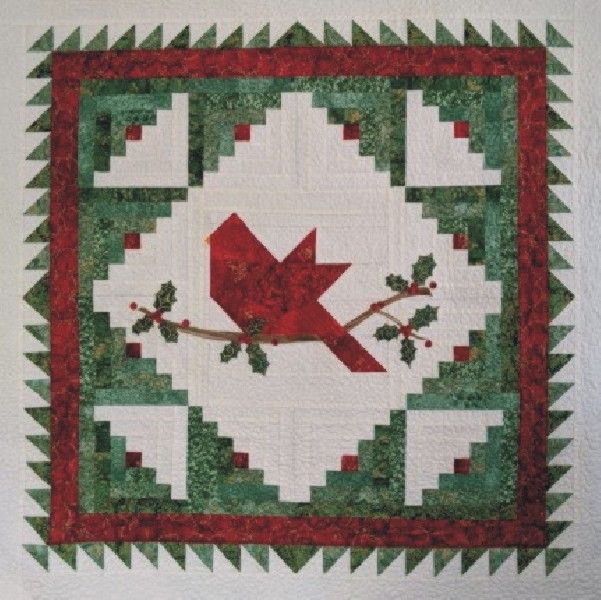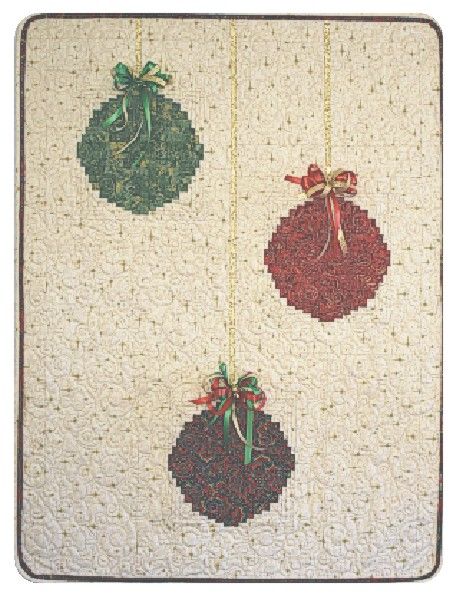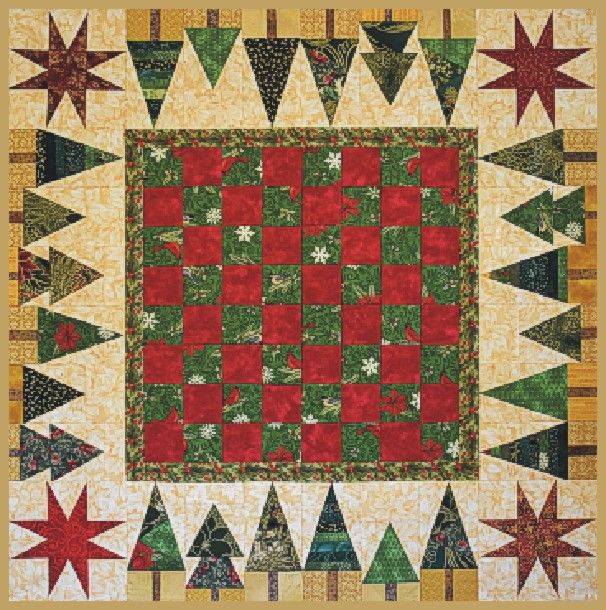 The Christmas Tree Table Topper is perfect for a small table.  And, yes, it is a real checker/chess board.  I love having it out when the kids come because there is always someone that wants to play a game so I get double duty out of it – decoration and game board!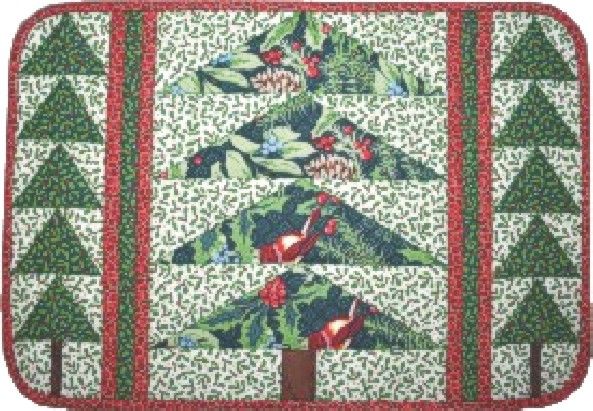 The Christmas Tree Placemat Fabric Kit is now available.  
I hope you all had a safe and happy Halloween.  As usual, out here in the country, we didn't get a single trick-or-treater.  I always have candy, just in case, but you know who gets to eat it and I really don't need the temptation.  Its now time to start getting ready for Thanksgiving and that means thinking about all the things we are thankful for.  
Stay safe and stay healthy and HAPPY QUILTING!